Regular price
$49.97 USD
Sale price
$39.97 USD
Unit price
per
Sale
Sold out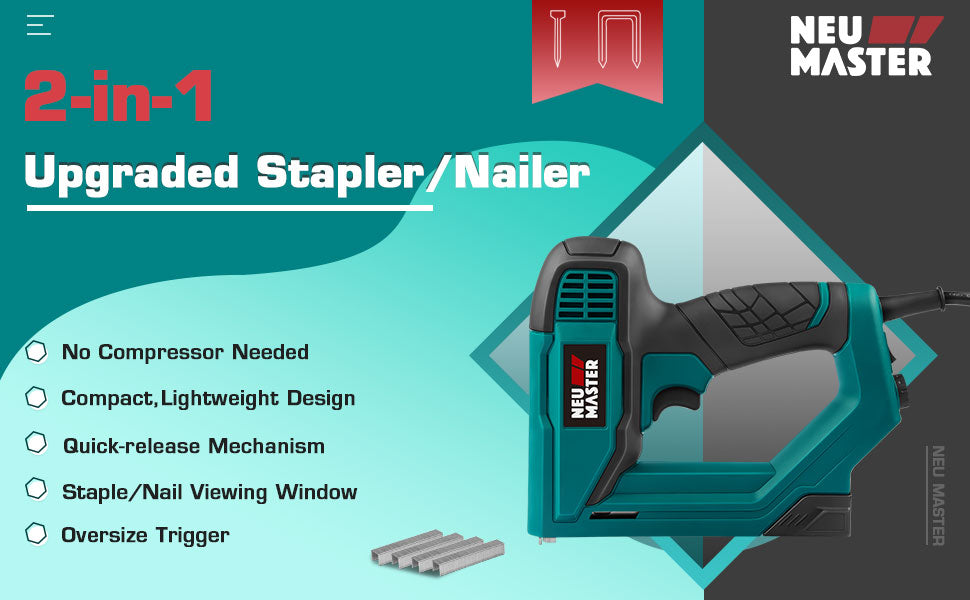 Product Overview
NEU MASTER NTC0060 2-in-1 Electric Staple gun and Nail gun design for DIYers, ideal for many light-duty DIY projects. No compressor needed and the nail gun features a quick-release mechanism and an over-molded grip for convenient use. Kit includes a Brad Nailer Stapler, 200pcs 5/8'' brad nails and 336pcs 3/8" staples.The versatile machine can operate as a stapler to finish some projects such as thin ceiling tile and carpet padding installation and as a nailer to finish some projects such as shelving, trim molding installation. 
The high/low power feature helps you match the output force for the material.

On/Off switch and contact safety prevents unintentional firing.

The lightweight machine reduces worker fatigue.

Soft- grip handle offers comfortable operation.

Wide use to install insulation, ceiling tile, carpet padding trim molding, picture frame and other DIY hobby projects.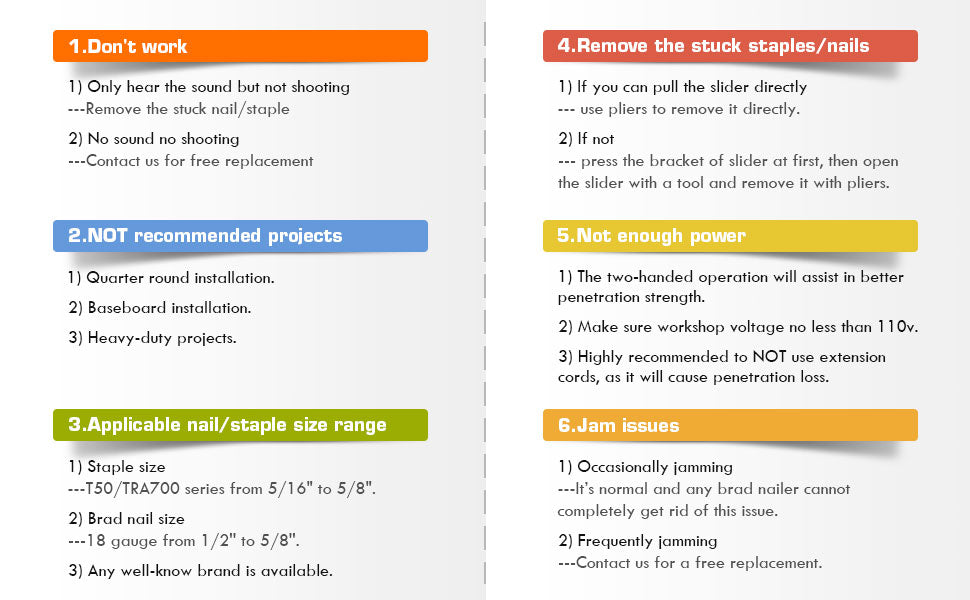 Light-duty 2-in-1 Electric Brad Nailer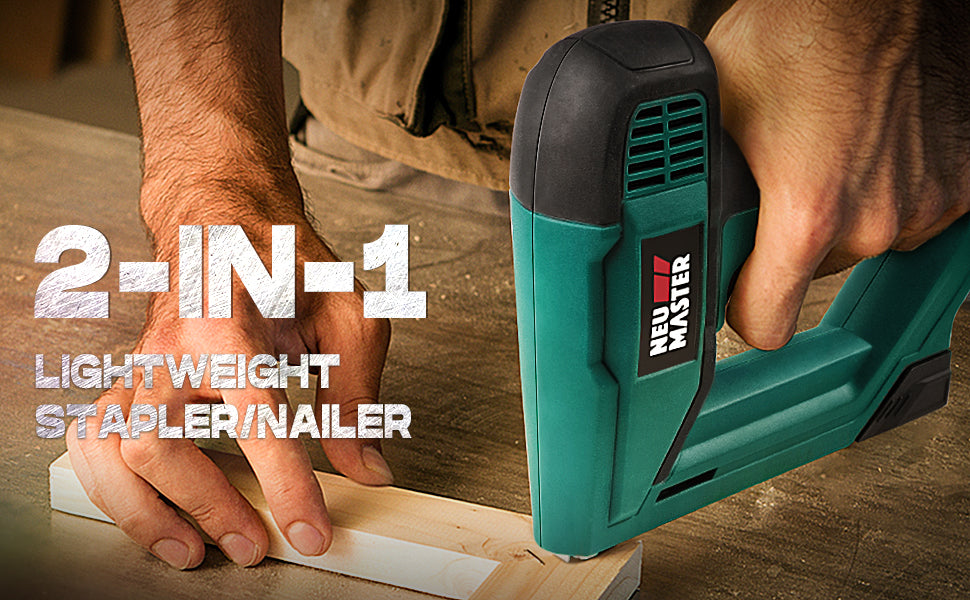 View full details
Overpriced and Underwhelming
This nail gun required constant cleaning and maintenance, which was time-consuming and added to the overall cost of ownership.
Can handle any project with ease.
For the quality and features it offers, the price of this nail gun is very reasonable.
Affordable and high-quality.
The packaging was so well done and the product arrived in perfect condition.
Ideal for home renovation projects.
I am so glad I made this purchase.
Highly recommended to anyone.
I appreciate the attention to detail in the design of this product.