🛠️【Portable 2-in-1 Brad Nailer/Stapler】Say goodbye to hassle with our cordless staple gun! Built-in lithium-ion battery for easy use anywhere.
💡【Humanized Design】Work comfortably and efficiently! Lightweight at 1.15lbs, easy-access bottom-load magazine, and monitoring window.
🛡️【Safety For Use】Your safety is our priority! Triple lock mechanism for added security, preventing unintended firing.
🚀【High Performance】Get the job done effortlessly! Our 4V electric stapler drives 1000 shots per charge, with a fast firing speed.
🛠️【Widely Used】Versatile and durable! Perfect for cardboard, fabrics, leather, and more. 
👩‍💼【After-Sale Service】Enjoy peace of mind with our 12-Month Warranty & 24/7 customer service. We offer a 30-Day Return & Replace Policy to prioritize your satisfaction! 😊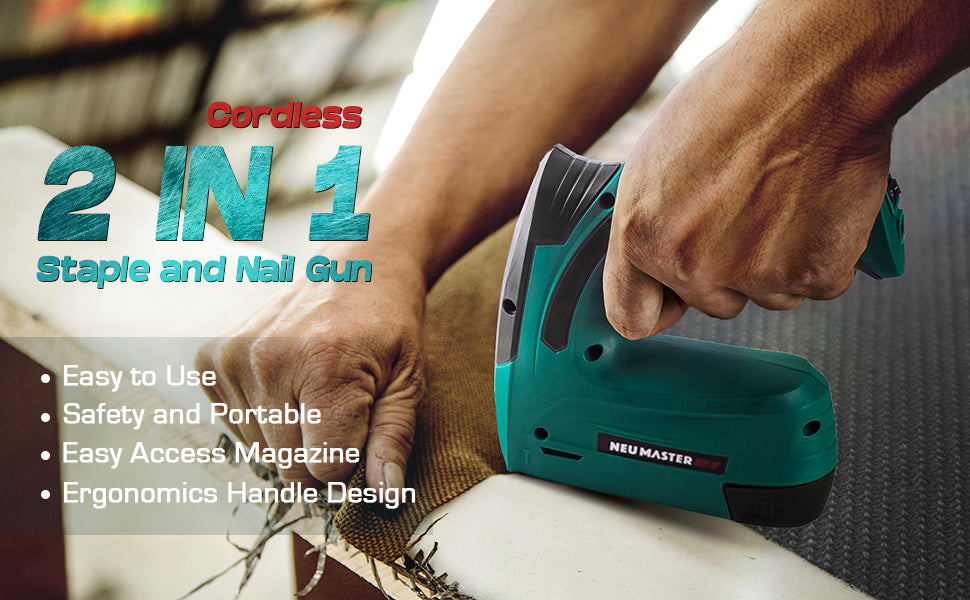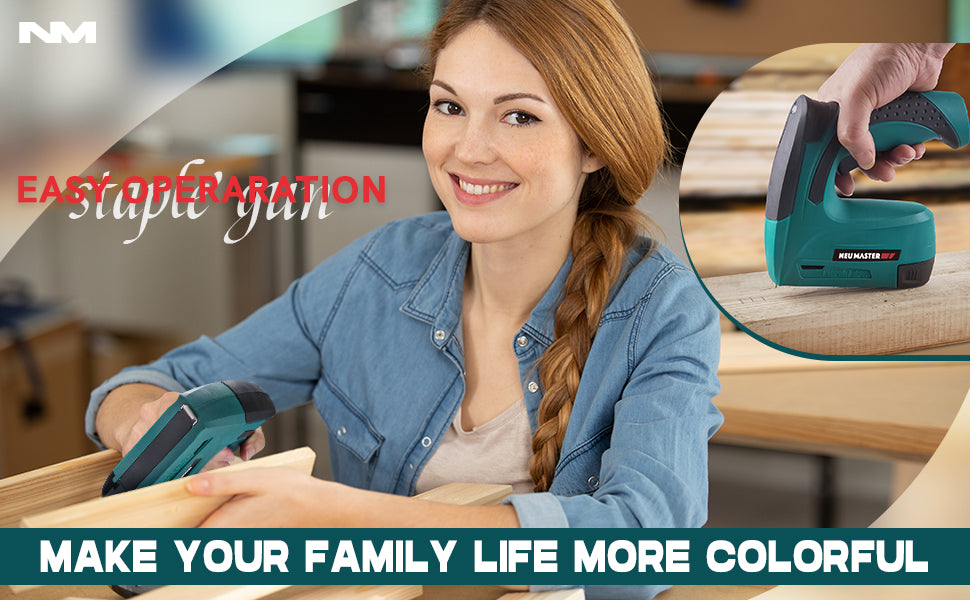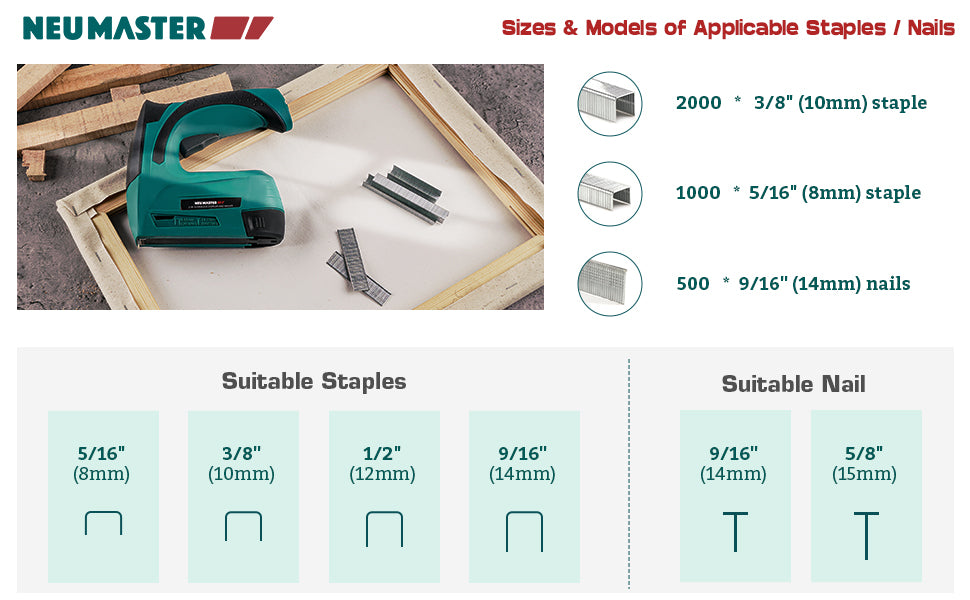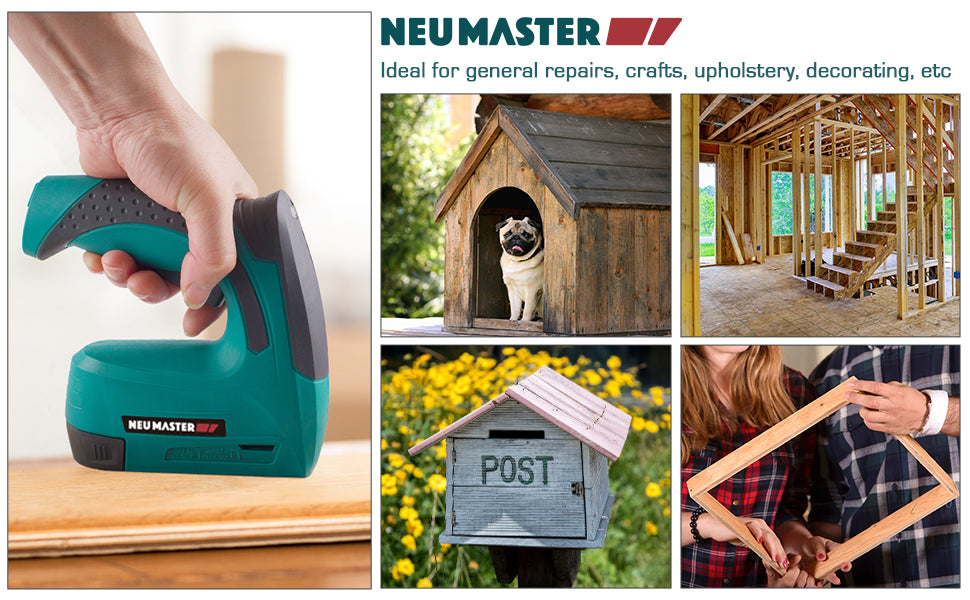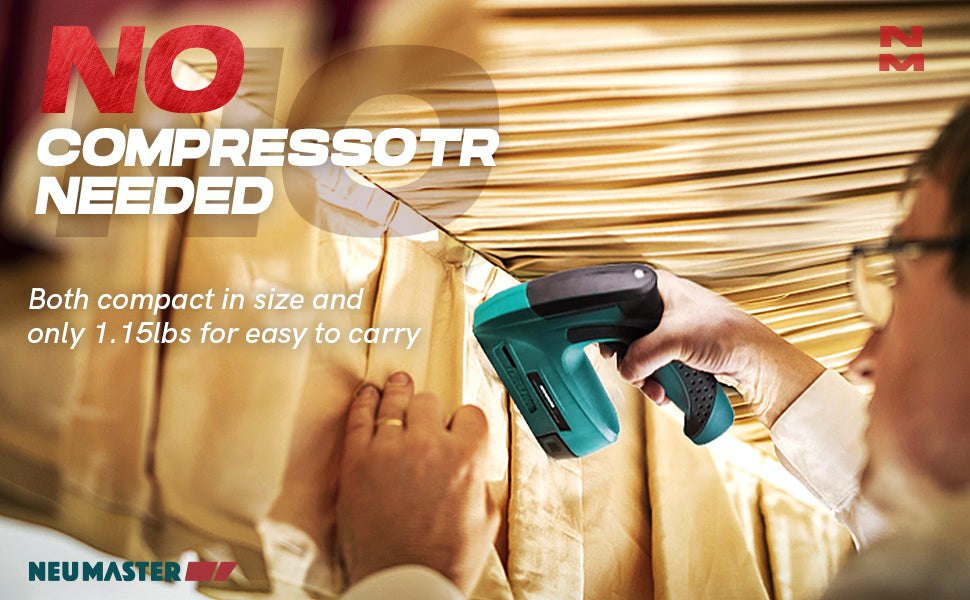 Muy u†il
Muy util pero las instrucciones son inseguibles
small learning curve for use, but handy tool!
This tool took a bit of use to get 'the hang' of it, but it works nicely. You need to have a firm grip on the machine and the perfect 'straight on' angle to assure the staples go all the way in and evenly. This greatly reduces the number of 'mis-fires' or jams. I'd buy this tool again though not from amazon, as they do not fulfill their obligation to deliver to the correct address.
Precise, reliable, light and safe
It is great for home projects. Precise does many staples in one charge, light and reliable. Powerful enough to staple wood, cardboard, Coroplast projects.
Works well. Staples get jammed
This worked well. The staples and brads jammed, just like every other staple gun I've used. Didn't stop me from completing the job. It does seem to jam more frequently now that I've used it a lot. Thus the lower score on value for the money
Solid little stapler, quite fun
quite fun to use this little stapler. Was wondering if should buy the newer mechanical design which sounds staple faster. But happy to find out this one is good enough for my use. It is as fast as I can use it. Good!