👩‍💼【Friendly After-Sale Service】Enjoy peace of mind with our 12-Month Warranty & 24/7 customer service. We provide 30-Day Return and Replace Policy to prioritize your satisfaction! 😊
🔧【Perfect DIY Companion】Simplify your light-duty projects with our versatile Brad Nailer Stapler kit. No compressor needed! Includes 200pcs 5/8'' Brad Nails and 336pcs 3/8" Staples for efficiency.
💡【Versatile and Convenient】Our tool operates as both a stapler and a nailer, perfect for thin ceiling tile, carpet padding, shelving, and trim molding installation.
⚡【High/Low Power Feature】Easily adjust the output force for precise results on various materials.
✨【Safety First】Equipped with an On/Off switch and contact safety to prevent unintentional firing.
🛠️【User-Friendly Design】Minimize worker fatigue with its lightweight and ergonomic build, featuring a soft-grip handle for comfort.
🚀【Wide Applications】Install insulation, ceiling tile, carpet padding, trim molding, picture frames, and more with ease and precision!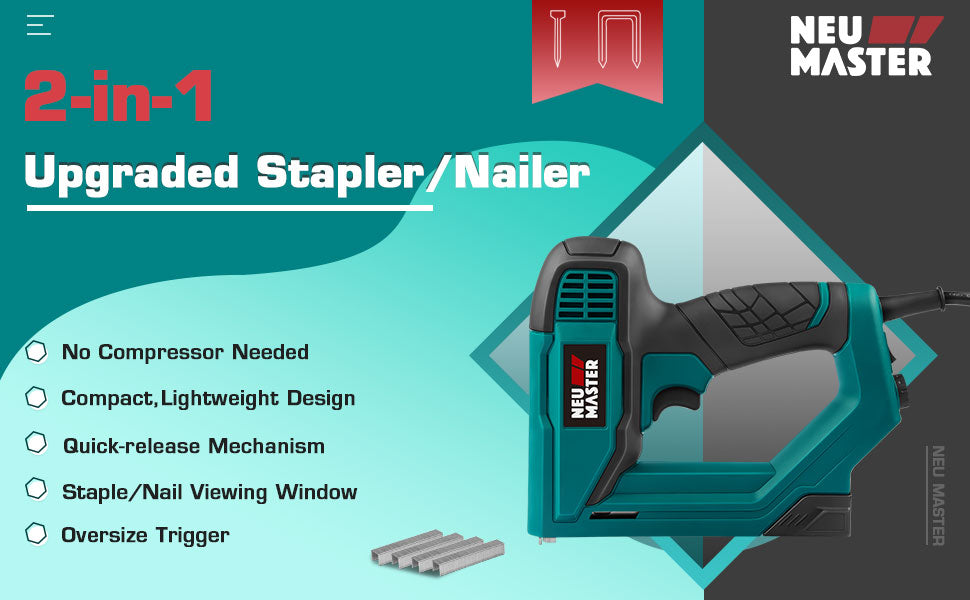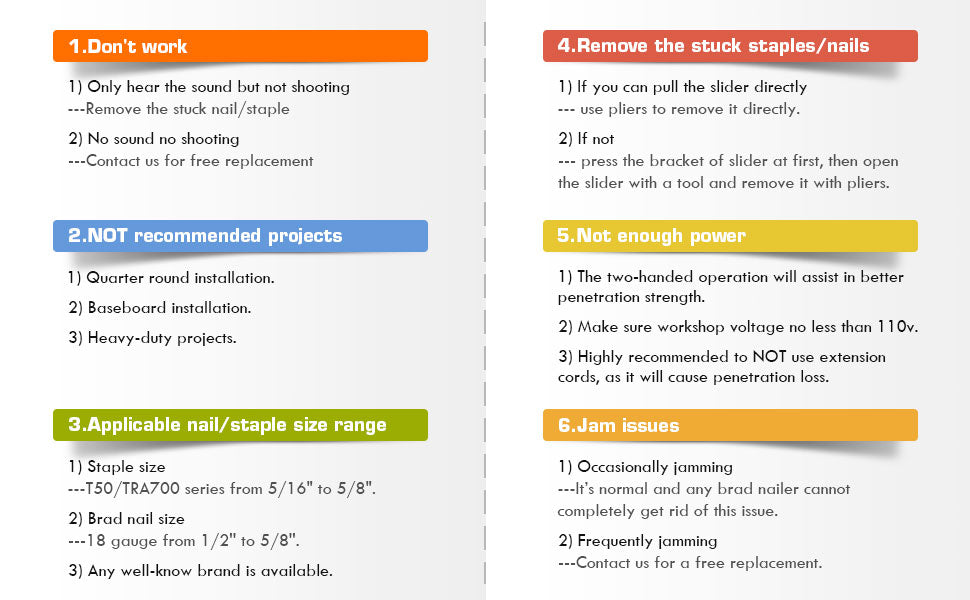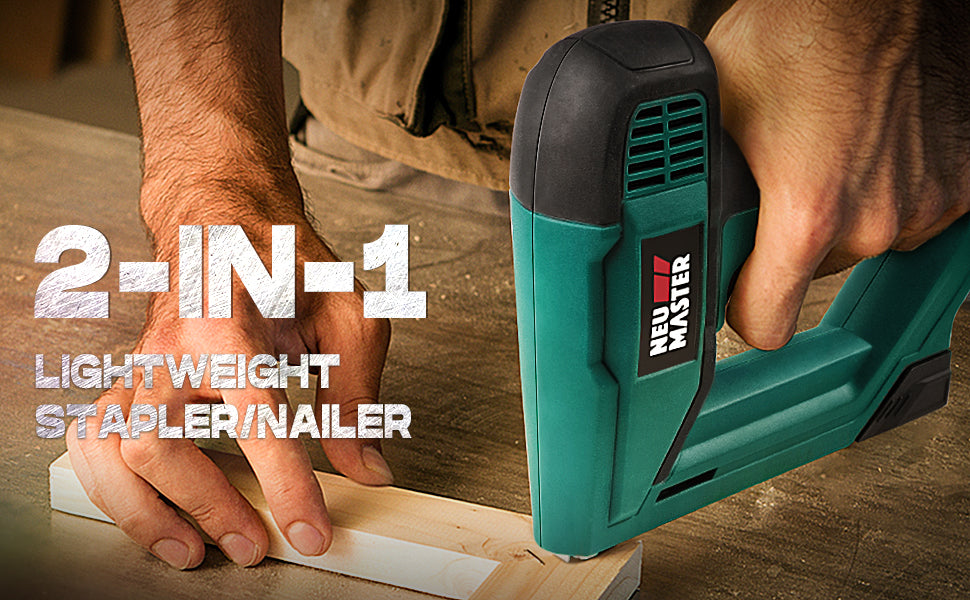 Not sure how it works yet…yes it does!
UPDATE: the seller sent me the replacement staples and nails. Customer service was very helpful!! They made it right. Nail gun works very well.Not sure if it works yet but I know it was a return item. The box came all taped up. Nothing was in plastic, no nails and the staples were all separated and loose in the box. Very disappointing this was used and returned. Should've only been $20.00.
This is a great stapler
This stapler is sensational on several counts; First, despite its size, it is very light, its weight is almost imperceptible, and it also has great power when it comes to stapling, since the staples fit very well even in some hard woods.As a recommendation, the correct way to use this stapler is by placing the palm of the hand on the hammer so that all its mechanical energy is directed down the staple.I hope this information has been useful to you....Blessings
Can handle any project with ease.
For the quality and features it offers, the price of this nail gun is very reasonable.
My Trusted DIY Companion
Brad Nailer has become my trusted DIY companion. It's the go-to tool for upholstery, carpentry, and woodworking.
Affordable and high-quality.
The packaging was so well done and the product arrived in perfect condition.