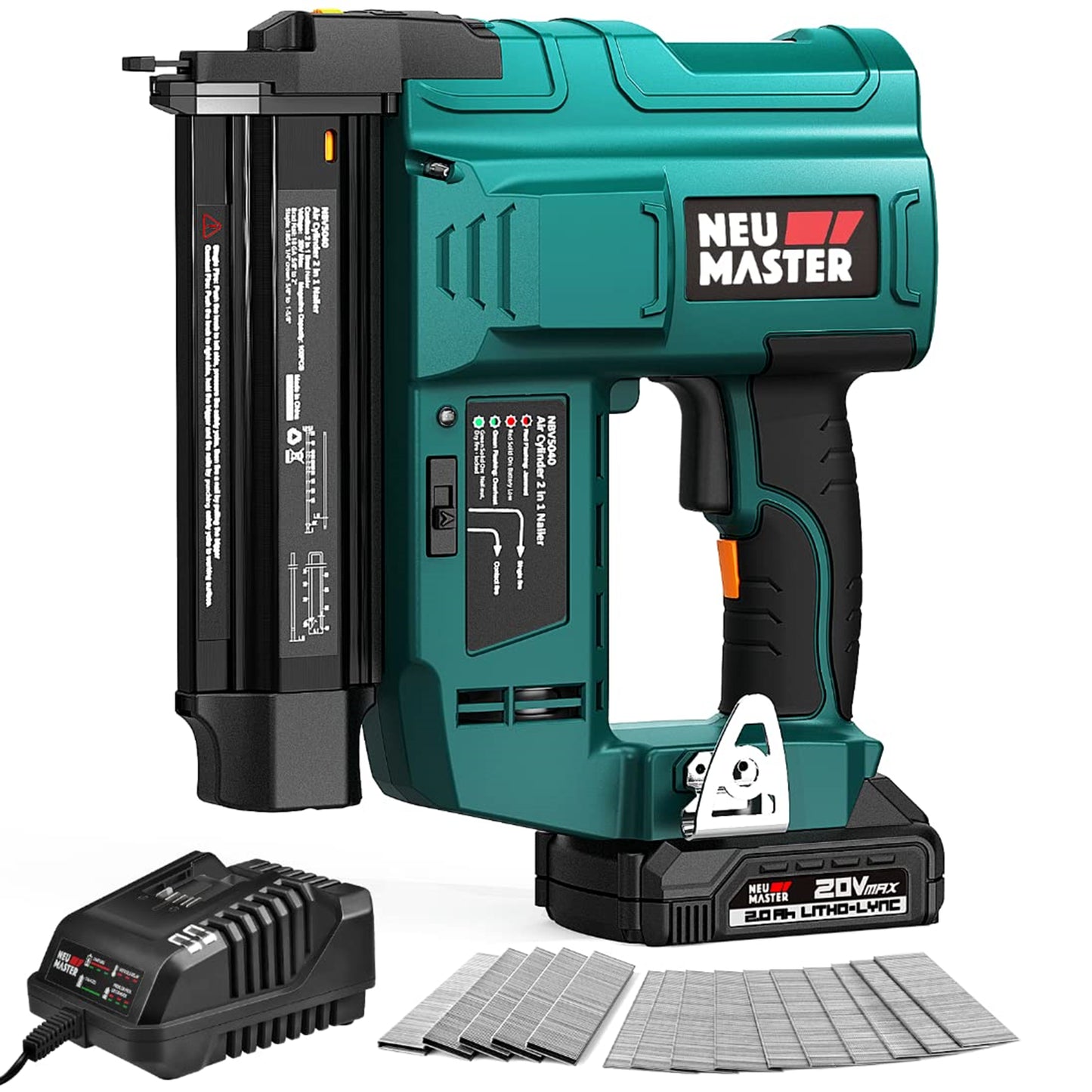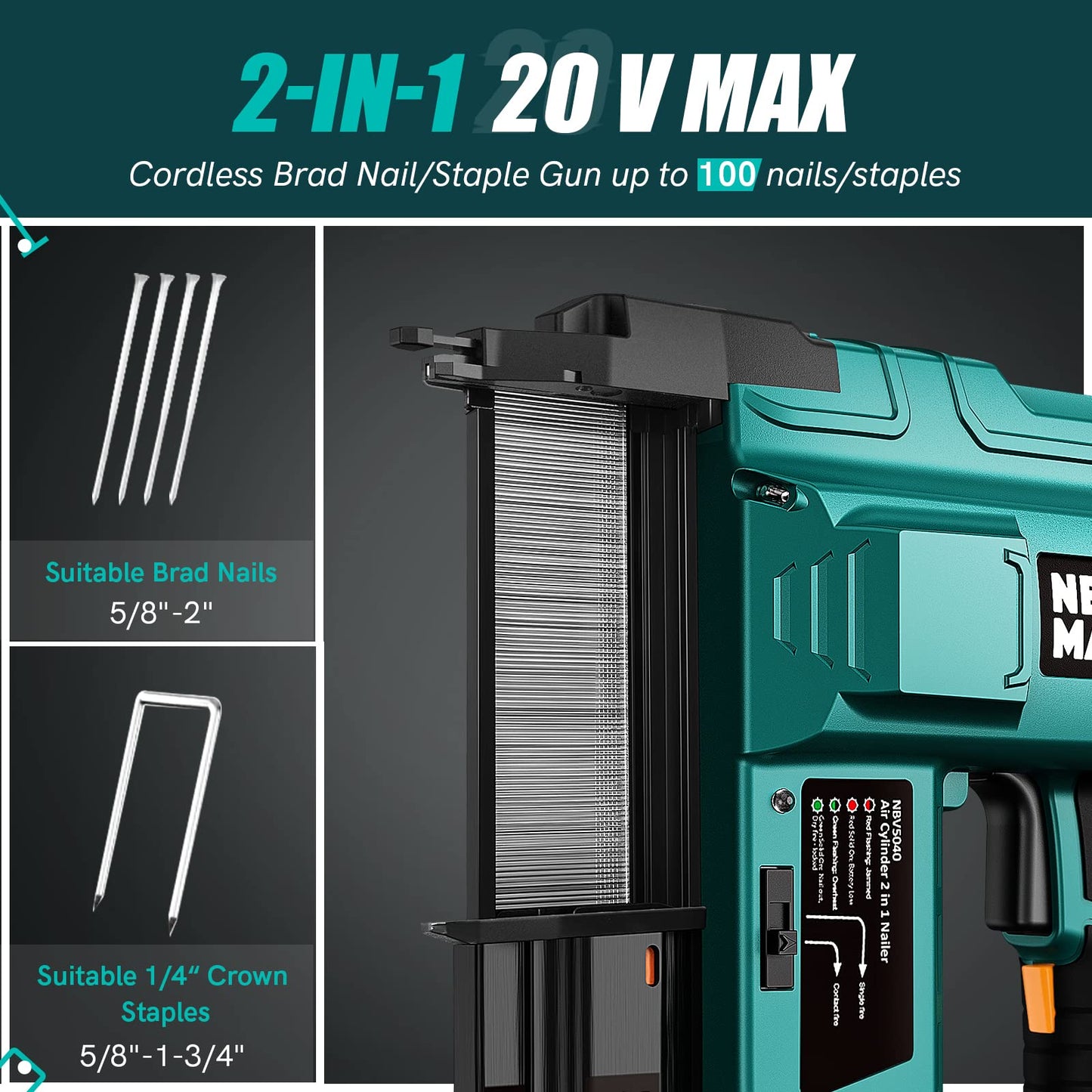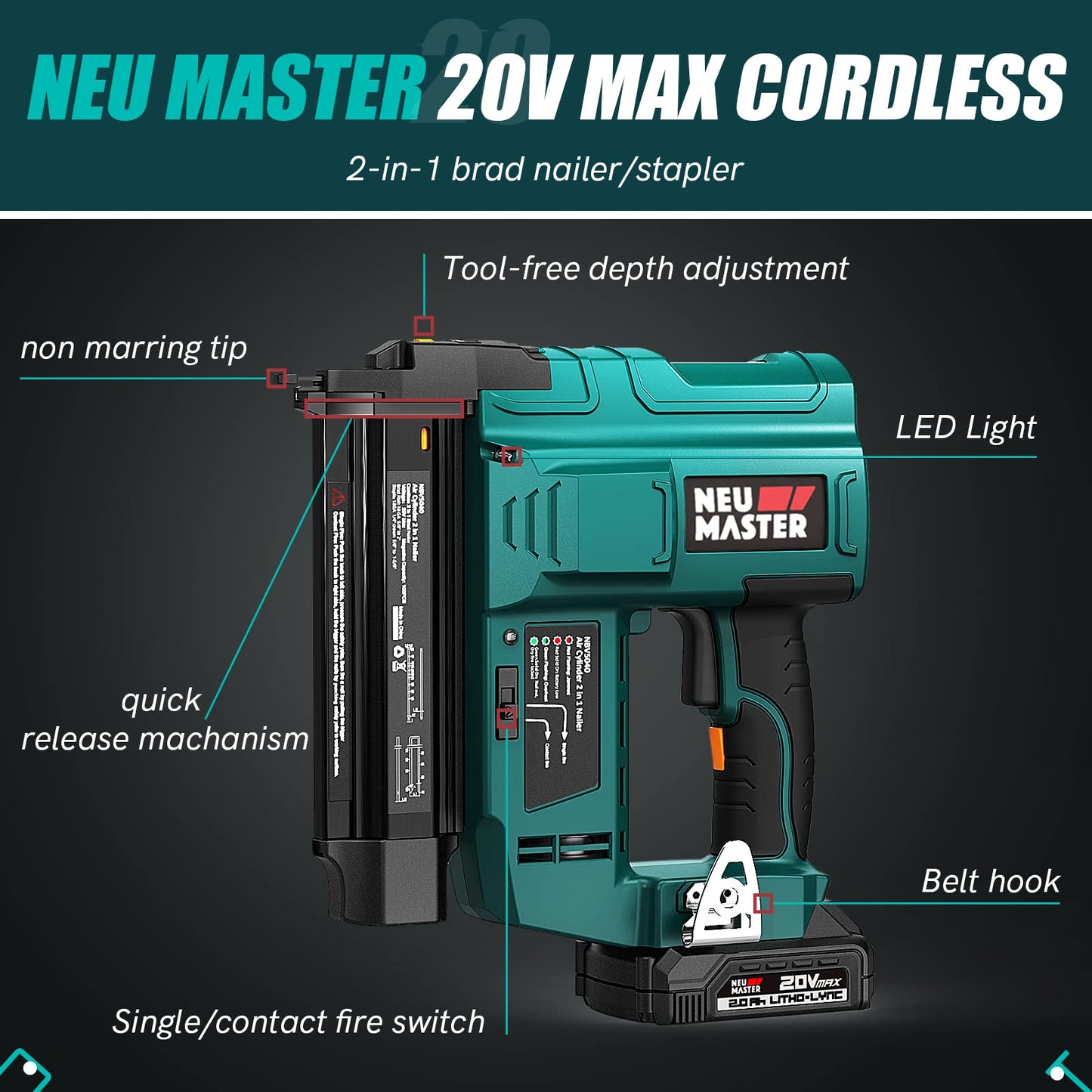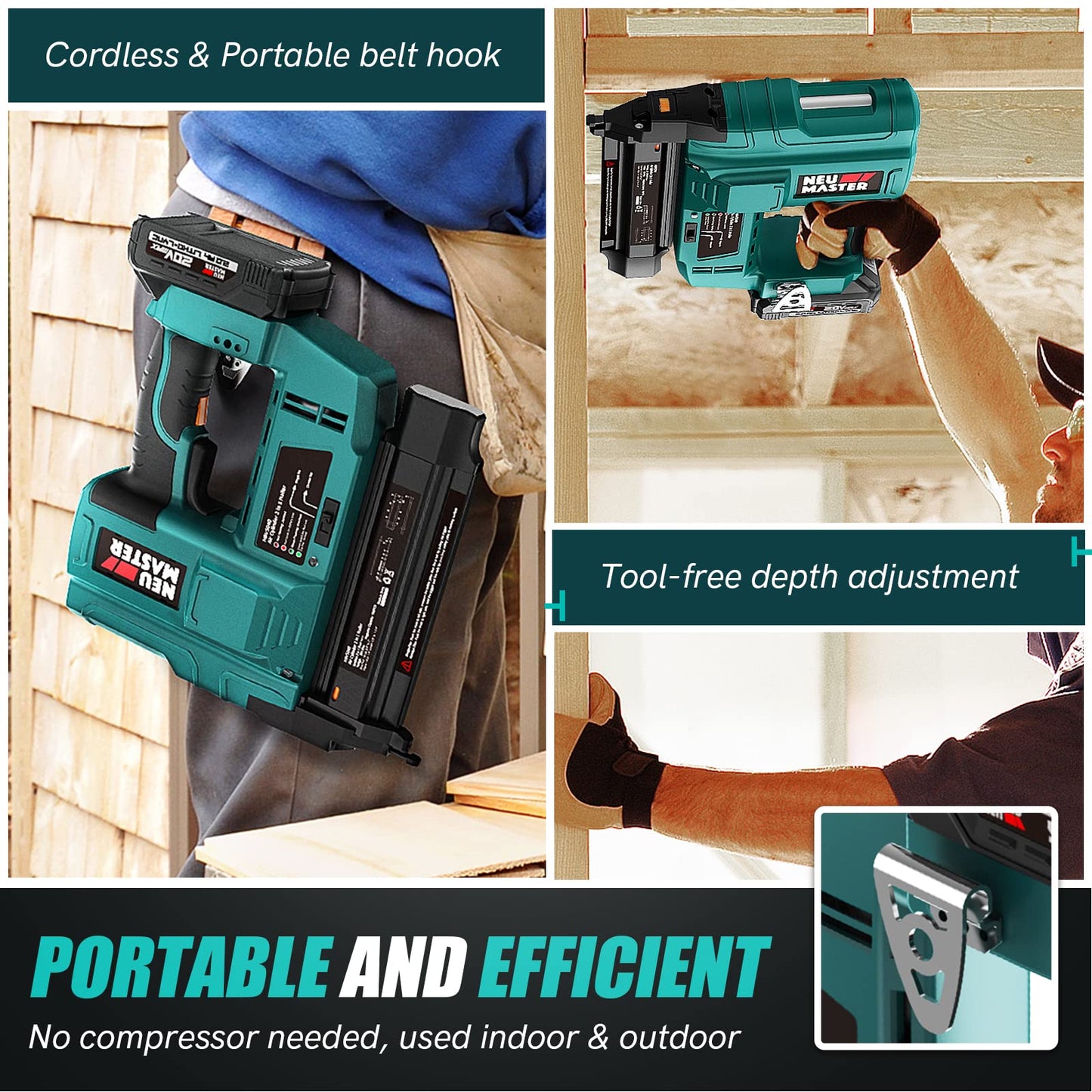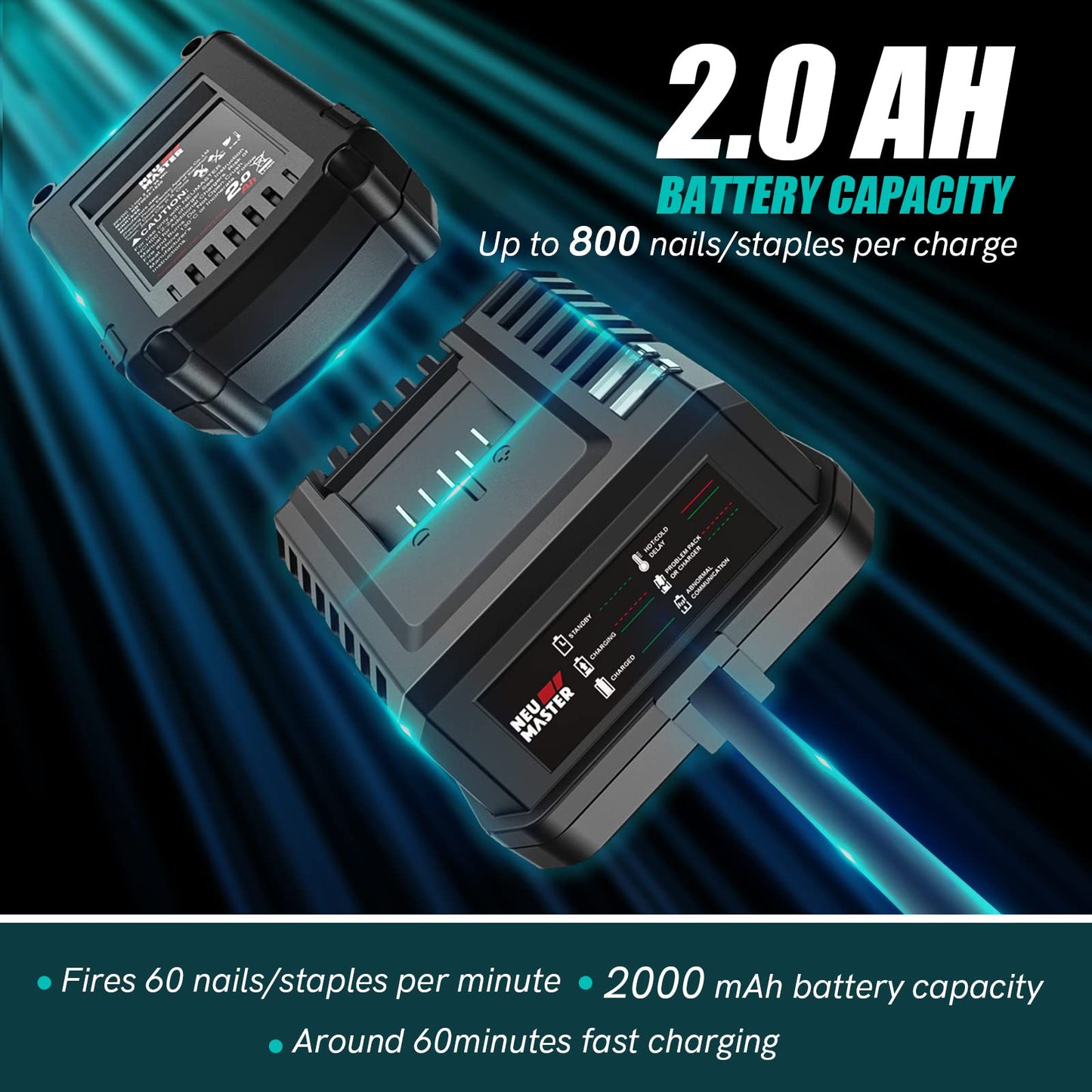 👩‍💼【After-Sale Service】 Enjoy peace of mind with our 12-Month Warranty & 24/7 customer service. We offer a 30-Day Return & Replace Policy to prioritize your satisfaction! 😊
🌟【Cordless 2-in-1 Brad Nailer/Stapler】No cords, no compressors – just effortless perfection for all materials!
💪【Cylinder Driving Tech】Consistent power for smooth penetration into 2" wood. Handles 18 gauge brad nails (3/4" to 2") & 18 gauge 1/4" crown staples (5/8" to 1-3/4").
🛡️【Safety & Convenience】Choose precise or single firing modes, equipped with a safety pole and dry-fire lockout. Work with confidence!
🔧【Tool-Free & Efficient】Easily adjust the depth, quick-release magazine, dual LED light, and belt hook for maximum efficiency.
🔋【Long-lasting Battery】Fully charged 2Ah battery drives 800 nails. Charger fully recharges in just 60 minutes.
🎁【Bonus Nails & Staples】Enhance your projects with 1000Pcs 18 GA 1-9/16" brad nails & 500Pcs 18 GA 1-1/4" staples. Elevate your work!

Exceptional Value for Money
As someone who loves doing DIY projects, this nailer has been a game changer. It's so easy to use and the results are great. I also appreciate that it comes with a lot of nails and staples, so I don't have to worry about running out.
Highly recommend for home improvement
If you're doing any home improvement projects, I highly recommend this nailer. It's easy to use and produces great results. Plus, it's cordless, which makes things so much easier.
Convenient and versatile
I love how convenient and versatile this nailer is. It's great for a wide range of projects and the results are always impressive. Definitely a worthwhile purchase.
Much better than a manual stapler
Using this nailer is so much better than using a manual stapler. It's faster and produces better results. I highly recommend it.
Sleek and Compact Design
This nailer is easy to clean, which is important for any tool that will be used often. It's great for those who want to keep their tools in top condition.