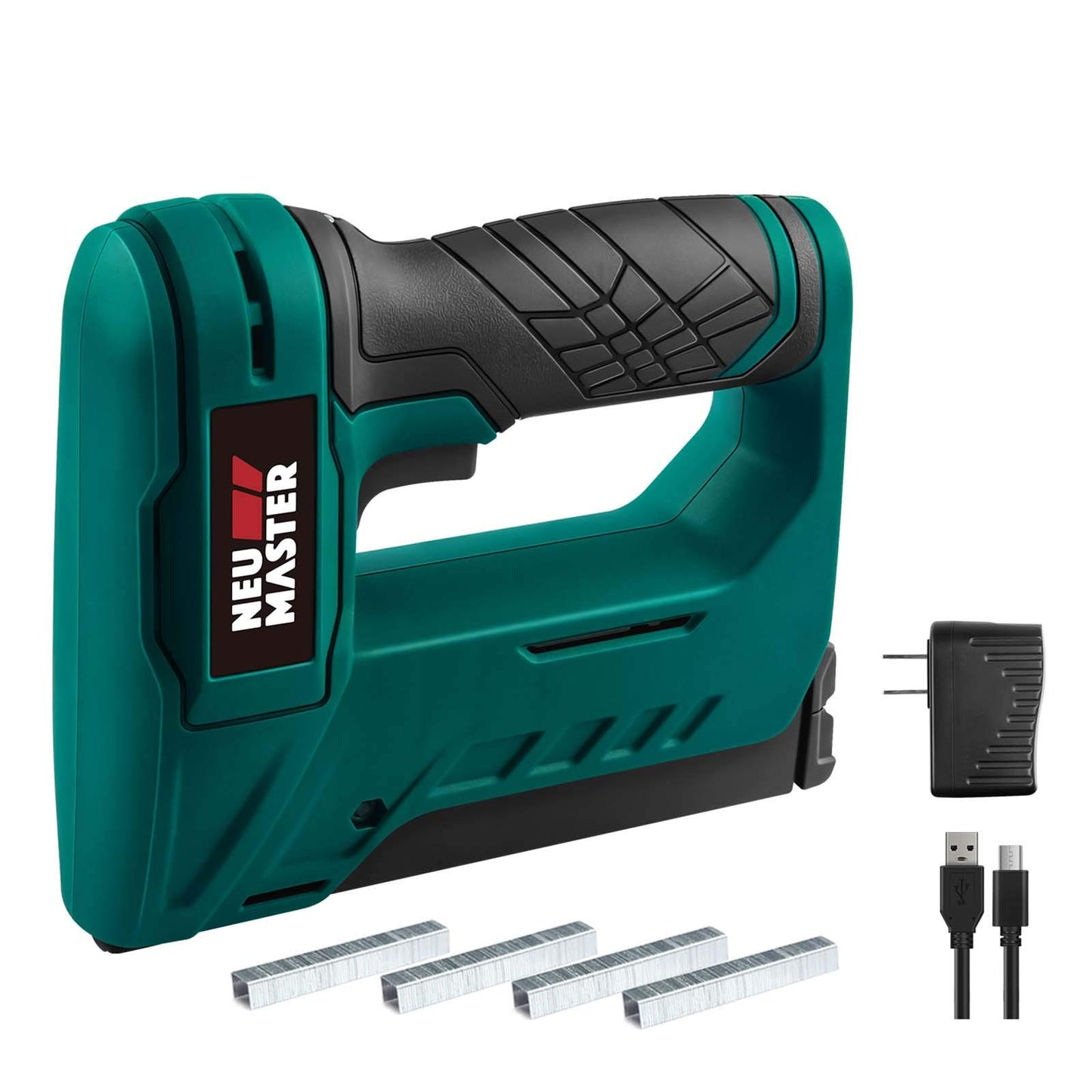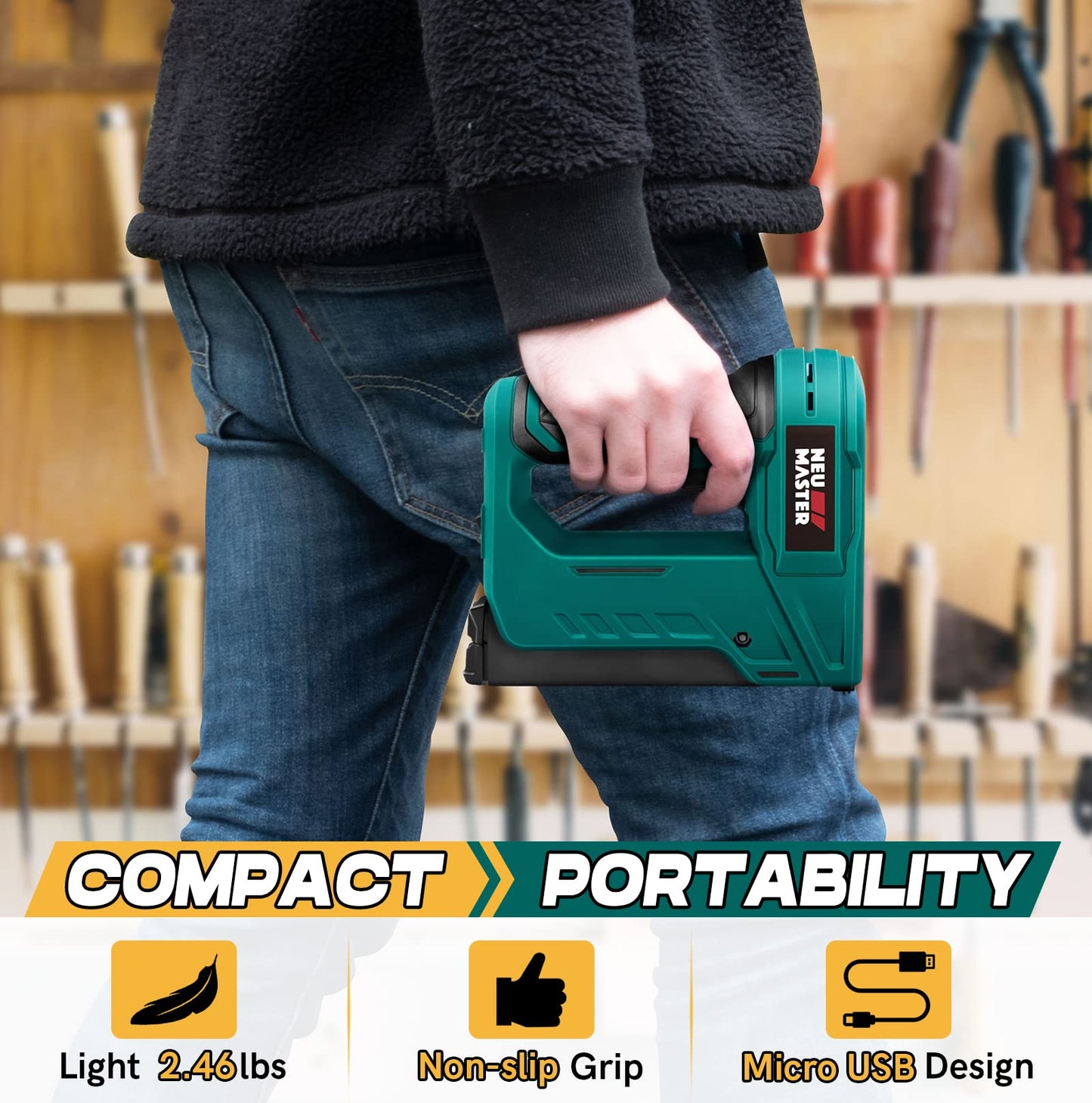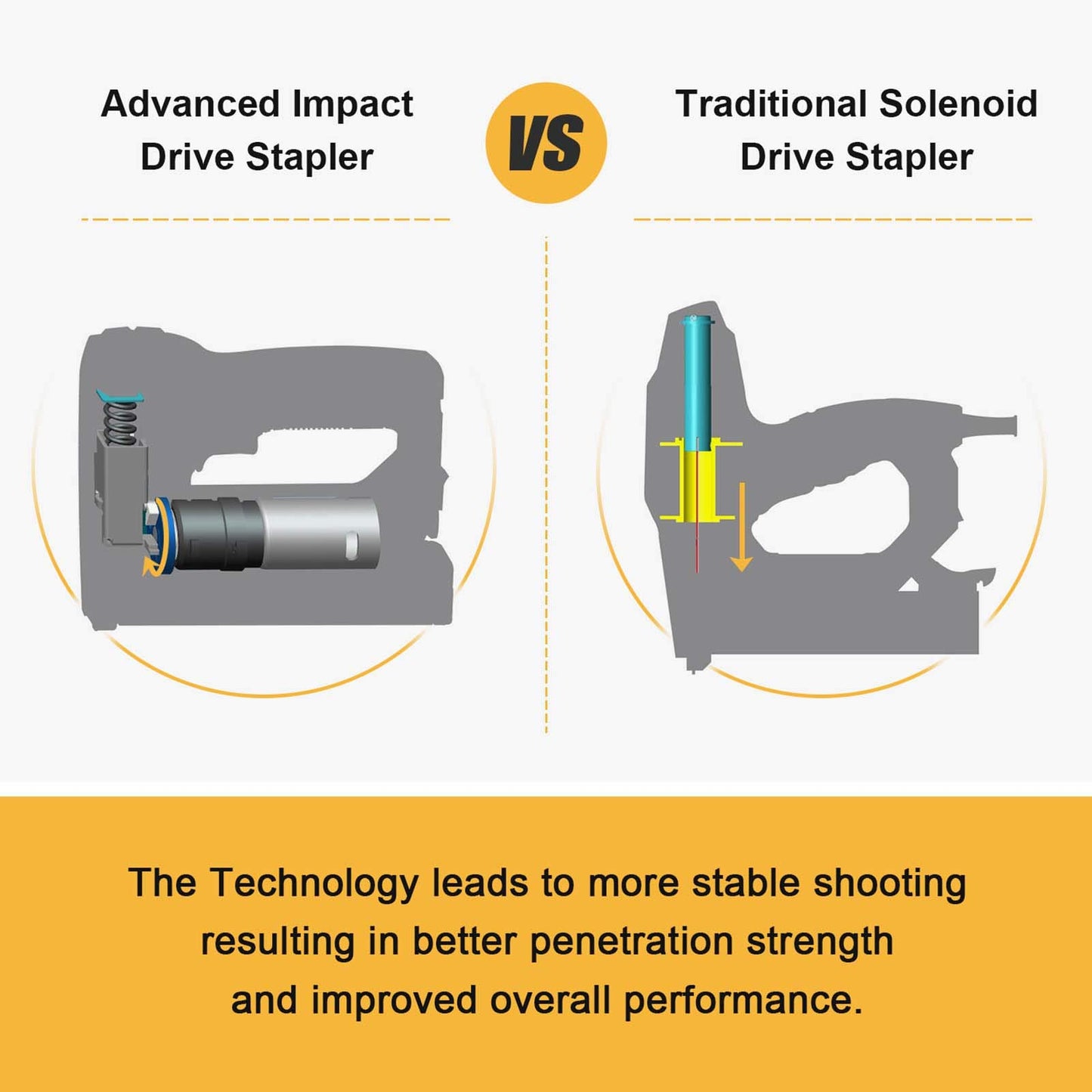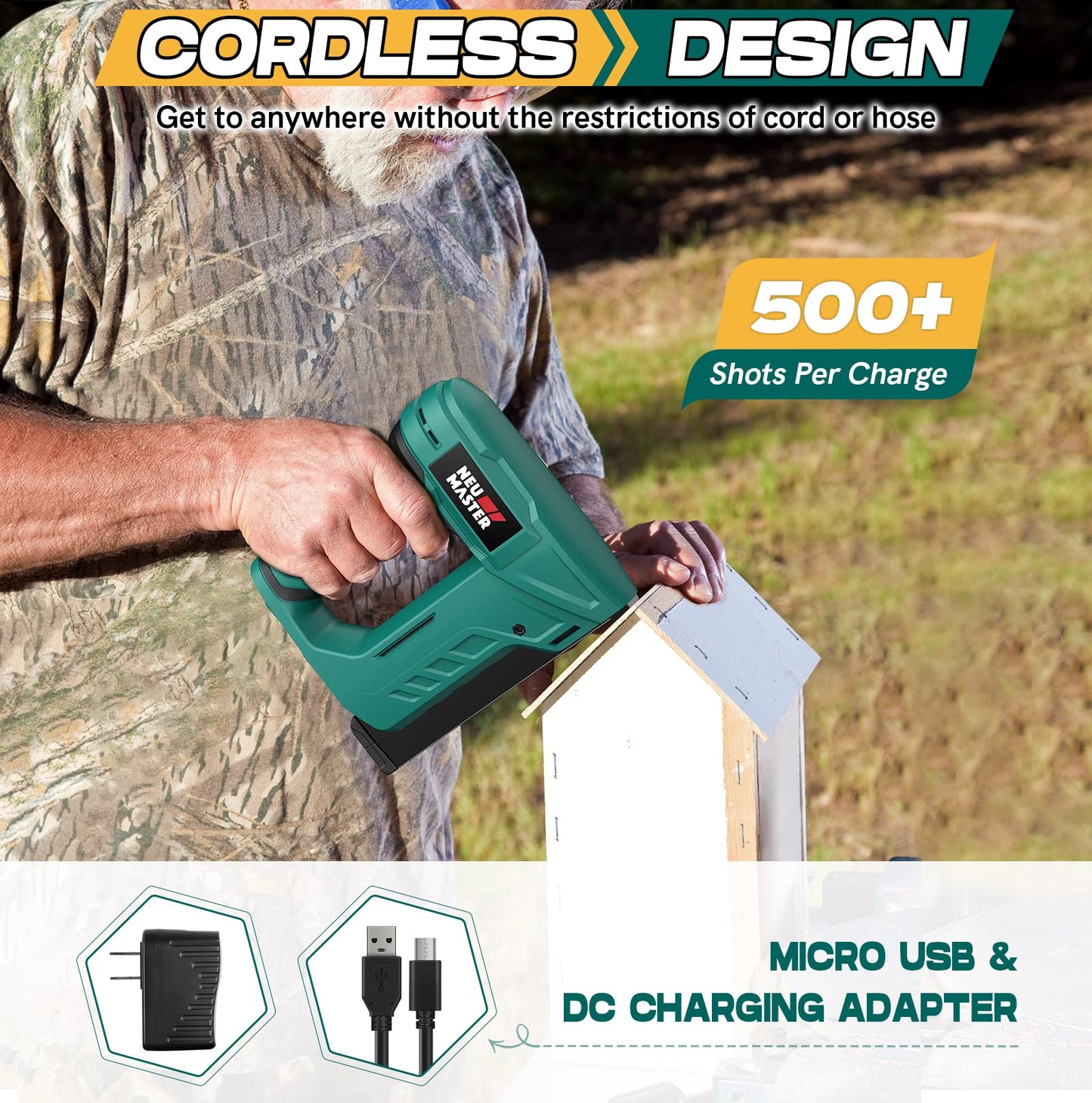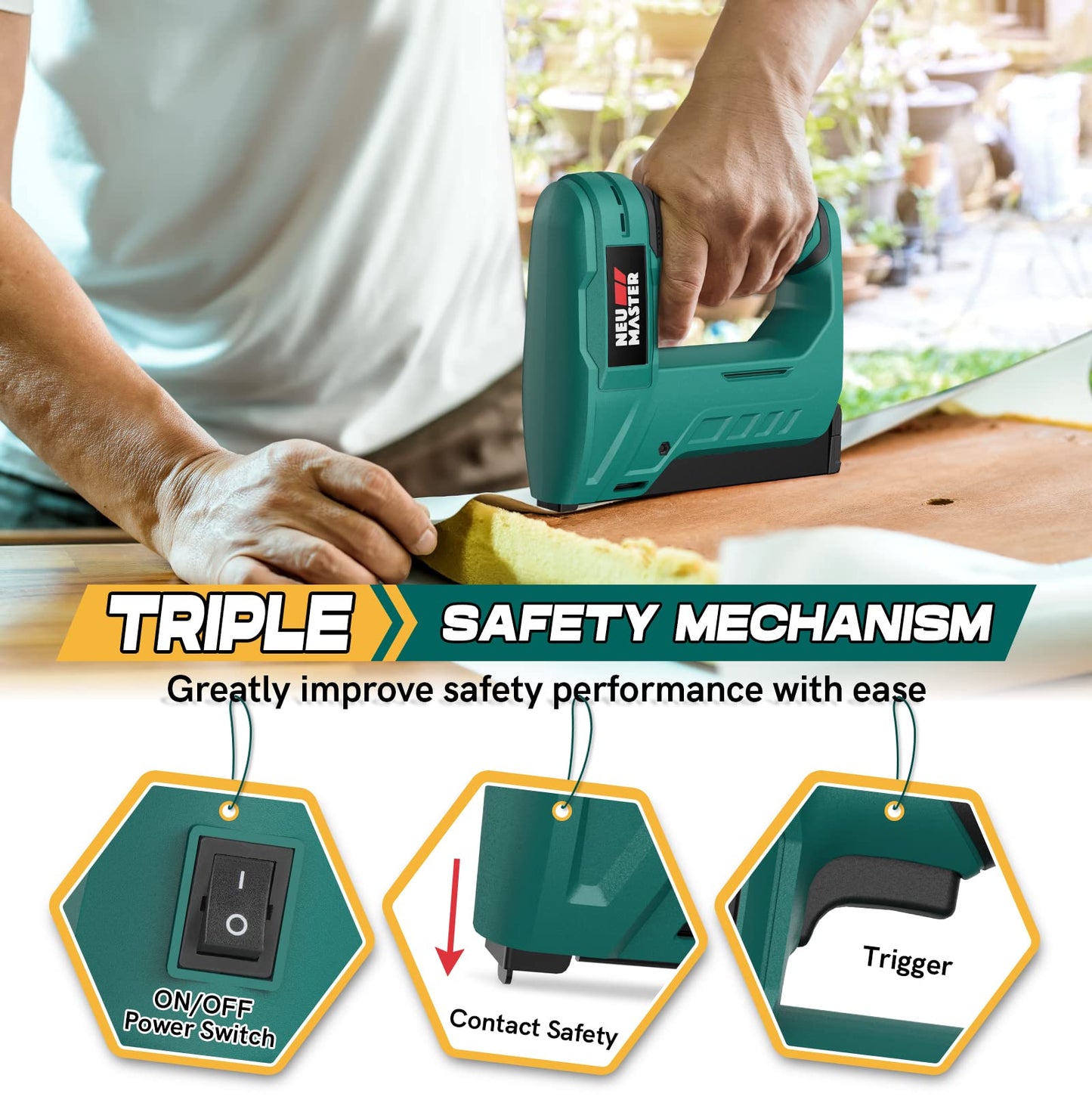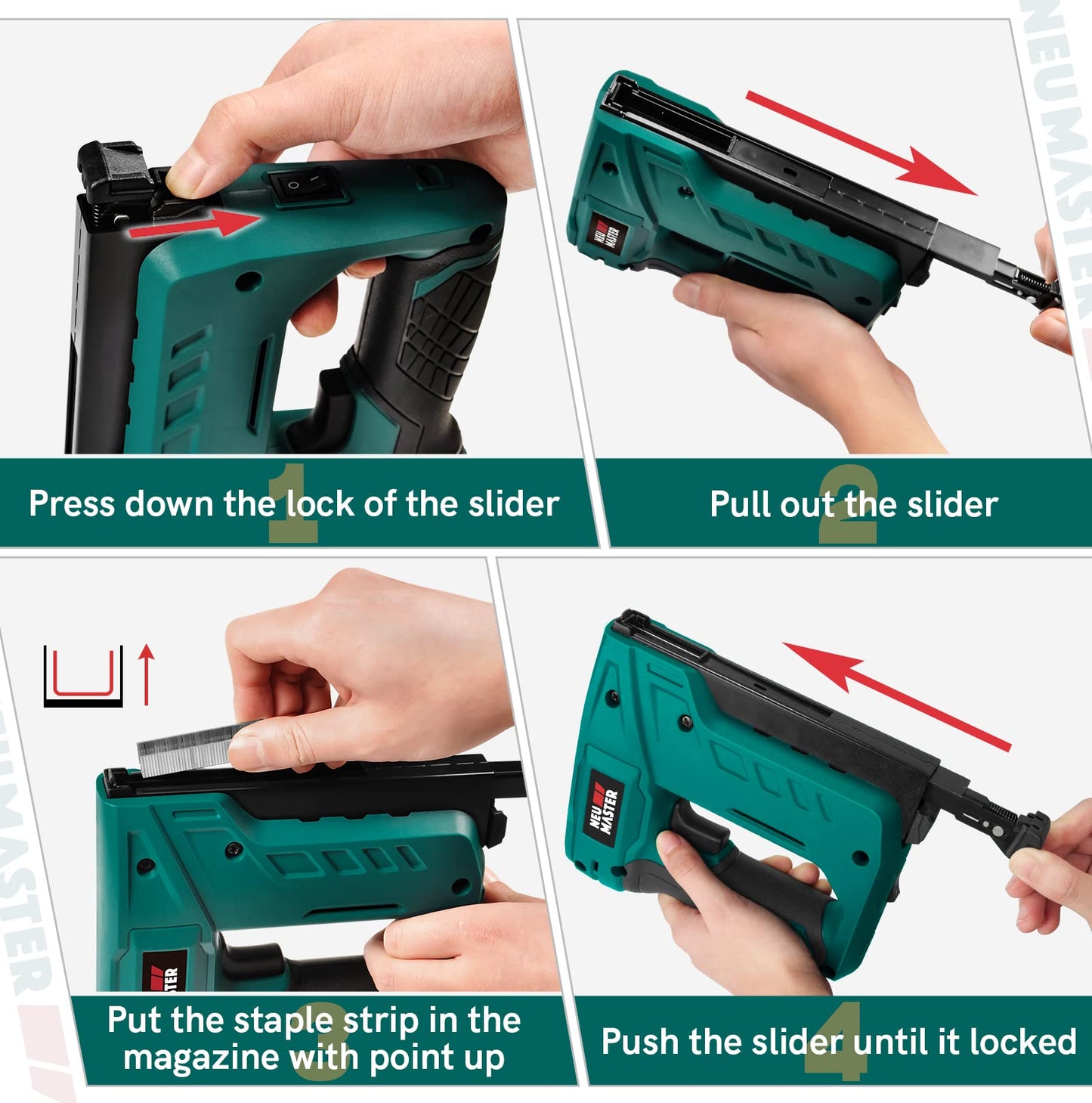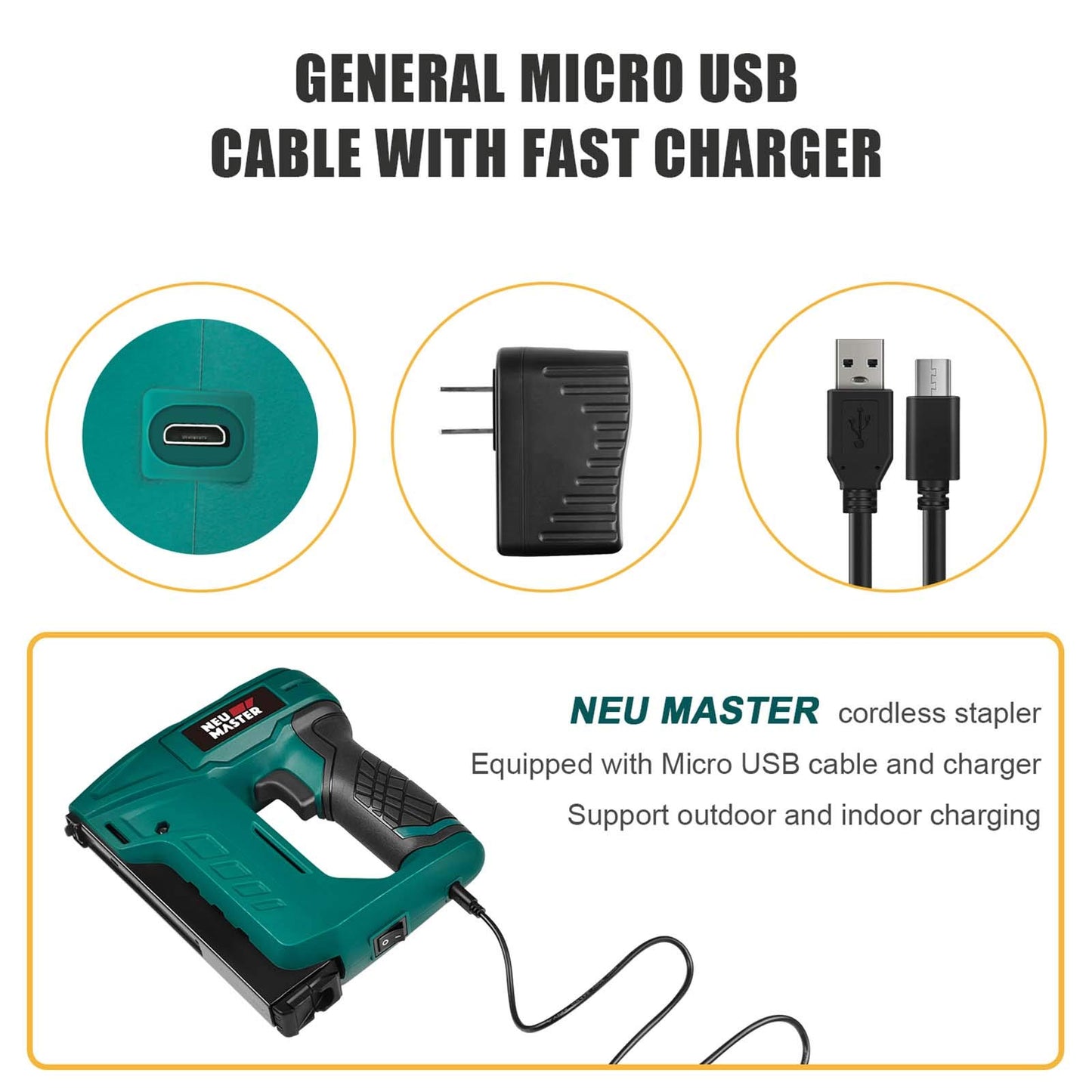 🔥【Advanced Impact Drive Technology】Elevate stapling performance with our cutting-edge tech, providing unmatched strength and stability compared to traditional staplers. Get ready for next-level efficiency! 💪
🚀【Portable and Lightweight】Experience ultimate convenience on the go! Our electric staple gun is compact at 2.46lbs, easy to carry anywhere without a compressor or hose. Take it with you wherever your projects lead!
🔧【Regular Staples and Fast Charging】 Versatility meets efficiency! Compatible with regular T50 staples (1/4'' to 1/2''). Up to 500 shots per charge for uninterrupted productivity. Includes a universal 100v-240v charger and micro USB cable.
⚙️【Enhanced Safety Switch Settings】 Your safety is our priority! 3 switch settings ensure peace of mind during operation.
👩‍💼【After-Sale Service】Enjoy peace of mind with our 12-Month Warranty & 24/7 customer service. We offer a 30-Day Return & Replace Policy to prioritize your satisfaction! 😊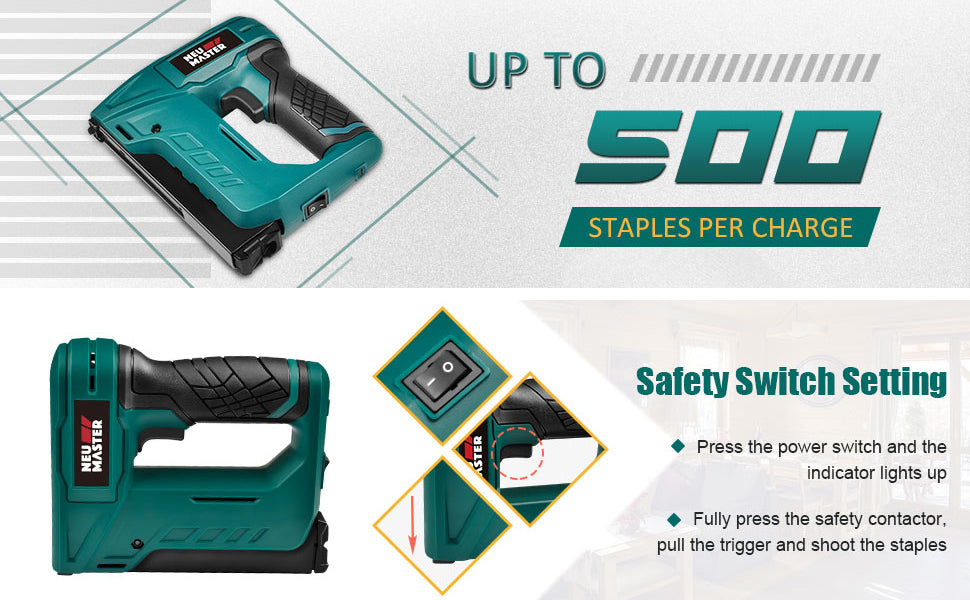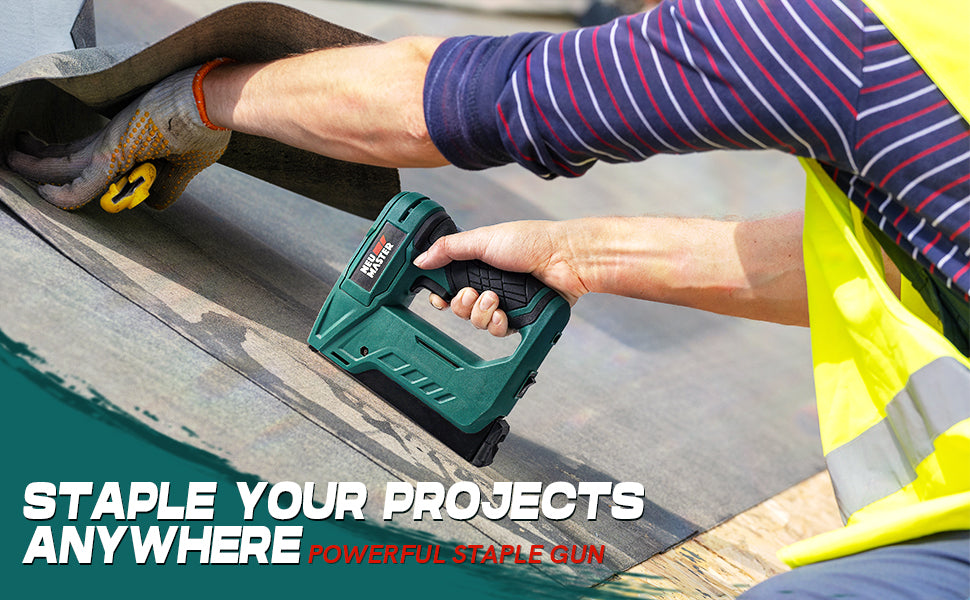 It works great, easy to use!
Cordless Staple Gun NTC0070, charges in a good amount of time and lasts a good amount of time as well. It has safety at the forefront and it's great. Easy to load staples into and use. I only wish they'd make it USB-C charging instead of micro USB. Other than that I have had nothing but a good experience with this staple gun. No more sore hands from traditional staple guns. It feels well made and durable. I haven't had it very long yet but it's worked great so far! I'd recommend trying for yourself. It has a lip that stick's out on the tip that has to be compressed against an area and once it is compressed it will make a noise, then it's ready for you to fire the staple gun using the trigger. It's that easy. I would recommend this product to anyone.
Phenomenal investment!
I recently purchased this staple gun and it has exceeded my expectations. It is very reliable and produces great results. Highly recommend!
Ultimate DIY Companion
T50 wireless staple gun is the ultimate companion for my DIY adventures. It's efficient, safe, and reliable.
Impressive performance!
I recently used this staple gun on a large project and I was amazed at its performance. It was easy to use, efficient, and produced perfect results. Highly recommend!
Partnered with Reliability
Knowing I have a 30-day return and 2-year replacement service adds to the trust I place in the NEU MASTER staple gun.