👩‍💼【After-Sale Service】 Enjoy peace of mind with our

12-Month

Warranty & 24/7 customer service. We offer a 30-Day Return & Replace Policy to prioritize your satisfaction! 😊
🎯【DIY Made Easy】Unleash your creativity with our Electric Brad Nail Gun, perfect for upholstery, woodworking, and home improvements.
💪【Powerful & Adjustable】Customize your work! The electric staple gun features an adjustable power knob for precision work on various materials.
🛡️【Safe and Reliable】Your safety matters! The contact safety switch prevents unintentional firing, ensuring worry-free usage.
✨【2-in-1 Functionality】Versatility at its best! Our gun handles Staple T50 series or TRA700 series from 5/16" to 5/8" and 18 gauge brad nails from 1/2'' to 5/8''.
🎁【Bonus Staples & Nails】Start right away! Enjoy 336pcs staples and 200pcs nails as a gift with your purchase.
🚀【Easy to Use】Effortless reloading! The easy magazine release allows for quick staple/nail reloading, getting the job done efficiently.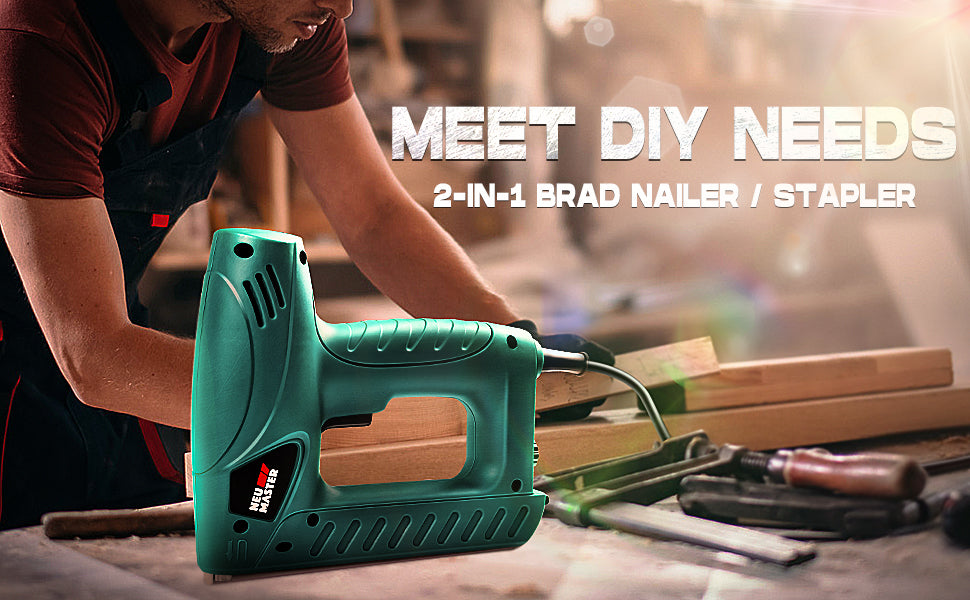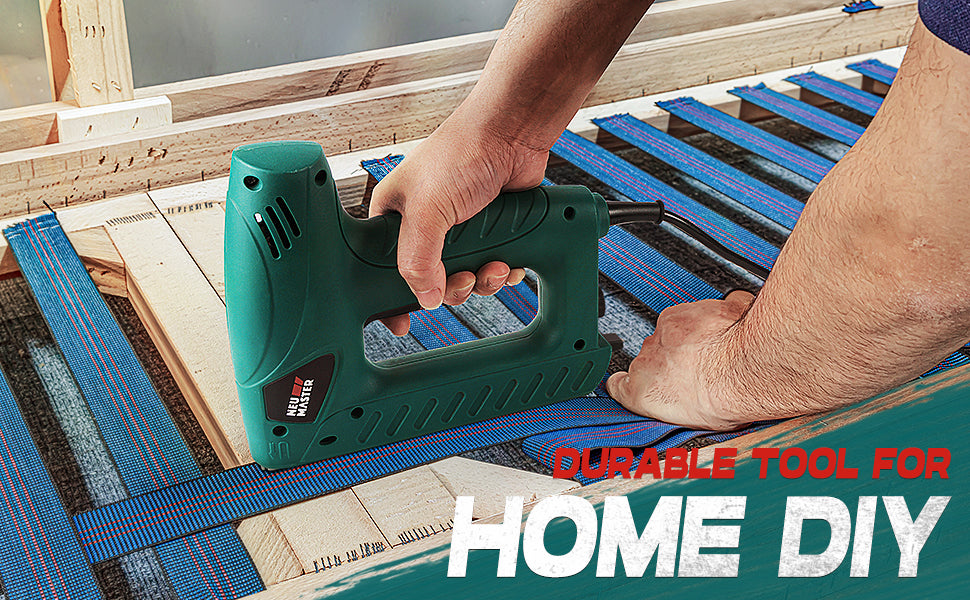 The Best Assistant for Your Projects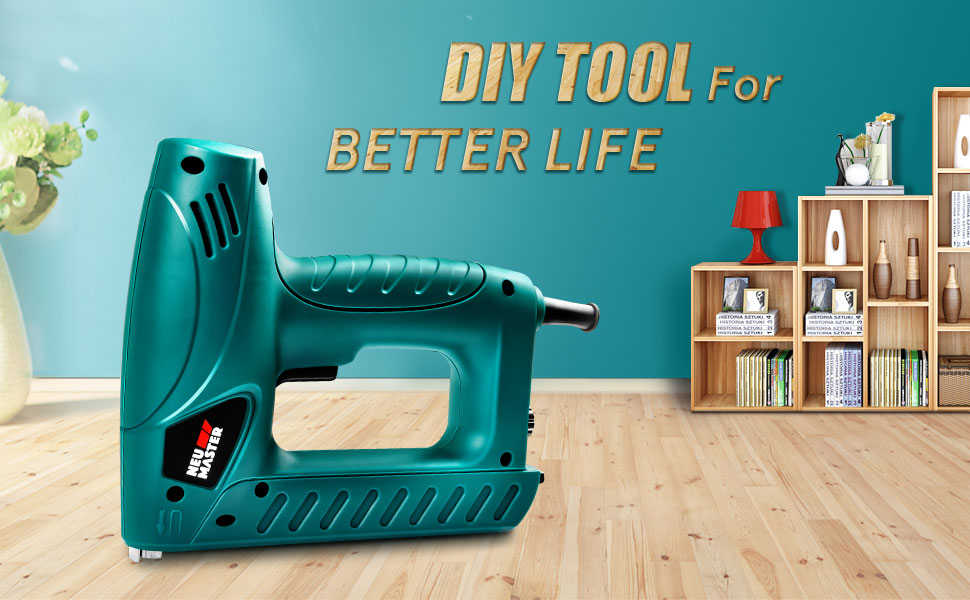 Easy to Maintain and Keep Clean!
Ran into an issue with the staple gun after warranty expired, the vendor (Neumaster) was very responsive and helpful. They sent me a replacement of the same model at no charge. That's what I call great customer service!
Provides the Perfect Finish Every Time!
This product is a great value for the price.I thought it would be heavy, but it's handy and works on all surface.
User-Friendly and Efficient!
I can't believe how well this nail gun works. It's a must-have for any DIY enthusiast.
Highly Effective and Easy to Use!
I've been looking for a product like this for a long time and I finally found it.
High-Quality and Built to Last!
I'm so happy with my purchase!