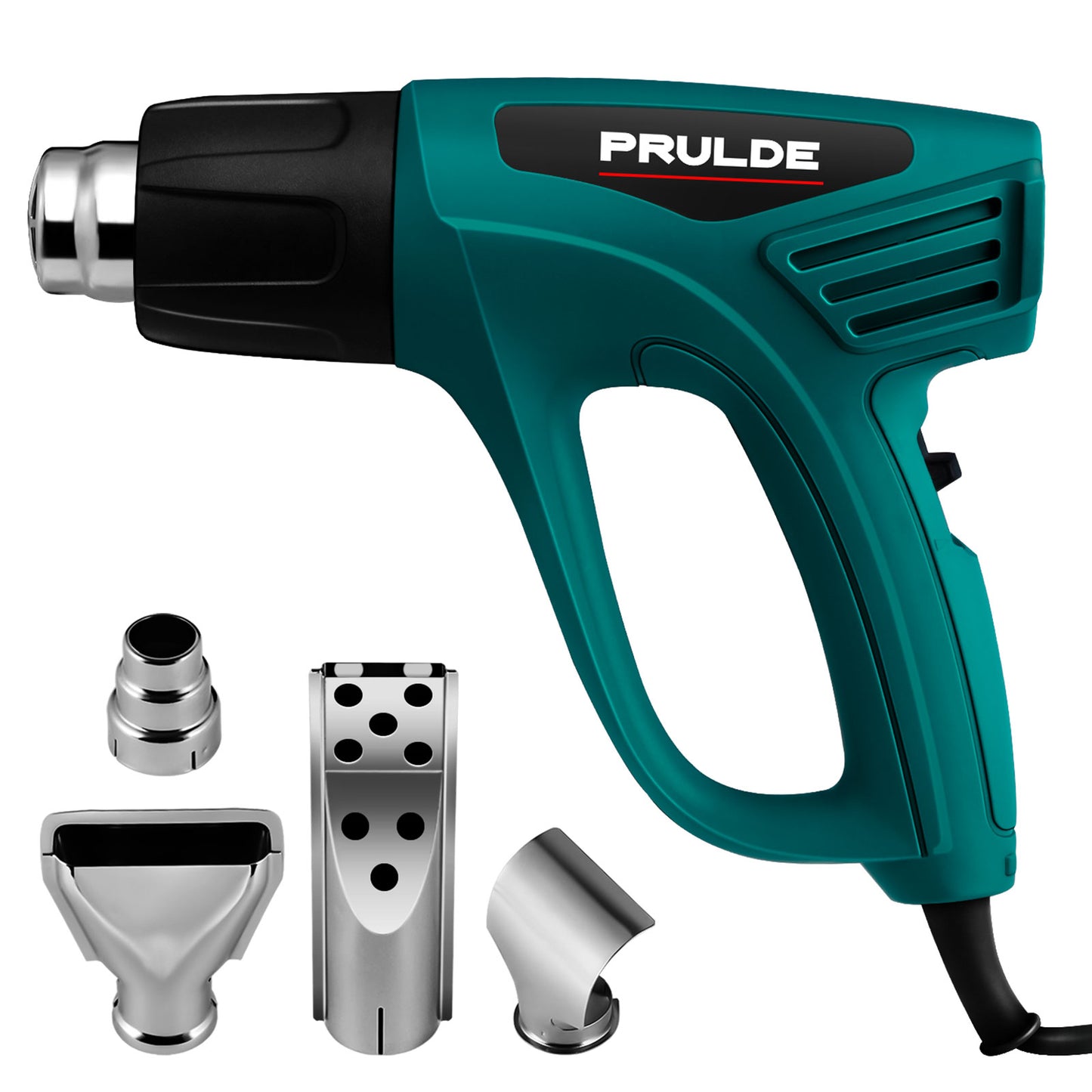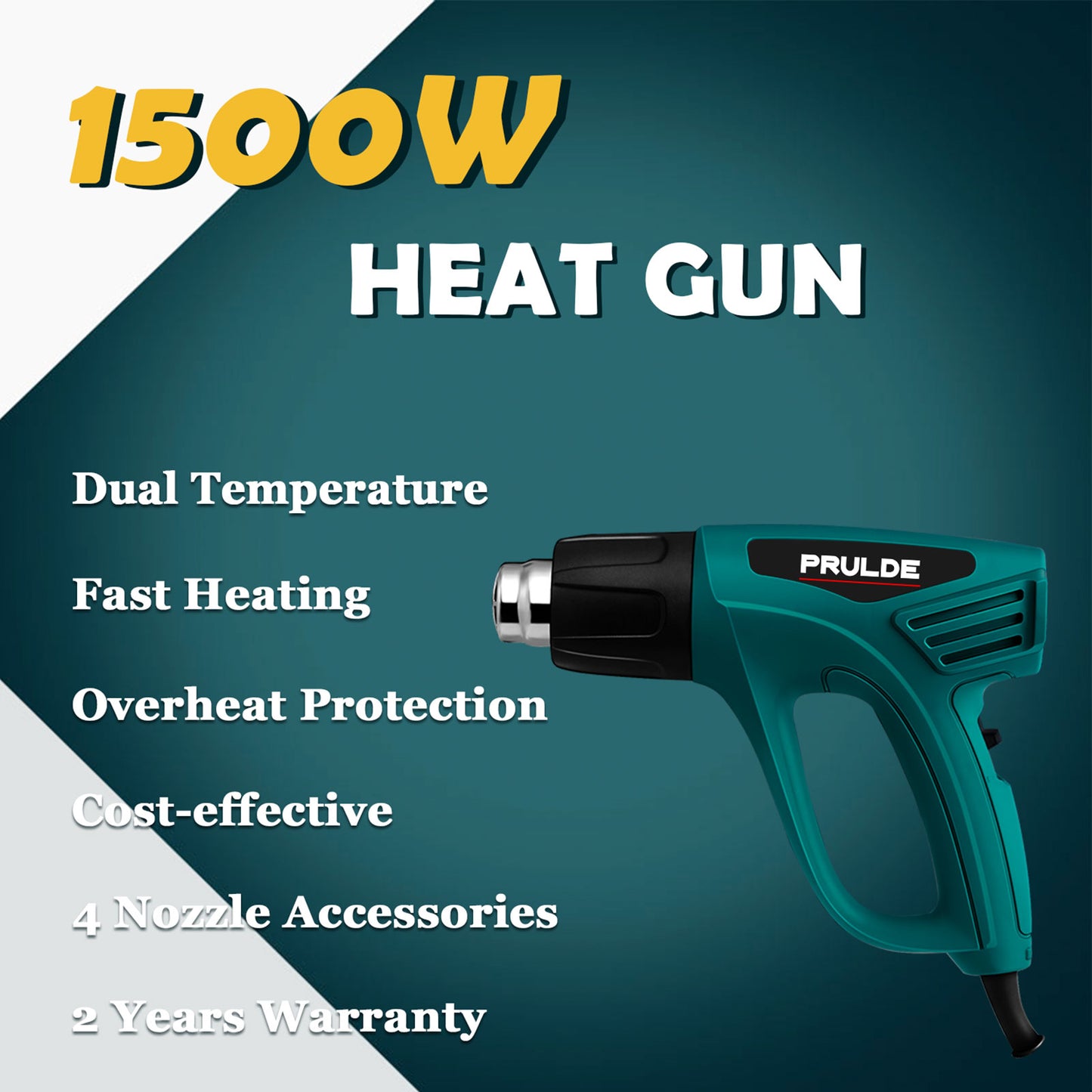 👩‍💼【After-Sale Service】Enjoy peace of mind with our 12-Month Warranty & 24/7 customer service. We offer a 30-Day Return & Replace Policy to prioritize your satisfaction! 😊
🔥【Customizable Heat Settings】Achieve precision results with two temperature settings (800℉ & 1112℉) and adjustable air flow speeds to suit your specific needs.
💪【Powerful Performance】The 1500W professional DC copper motor ensures rapid heating, reaching a maximum temperature of 1112℉ for efficient operation.
🔌【Convenient & Safe】Enjoy flexibility with the 6.5Ft power cord featuring a UL plug, ideal for large work areas. The built-in overload protection ensures safety and prolongs the tool's life. The back support provides stability for hands-free use.
🎯【Versatile Accessories】 Included four nozzle attachments cater to various applications, such as shrink wrapping, epoxy resin, crafts, and cell phone repairs.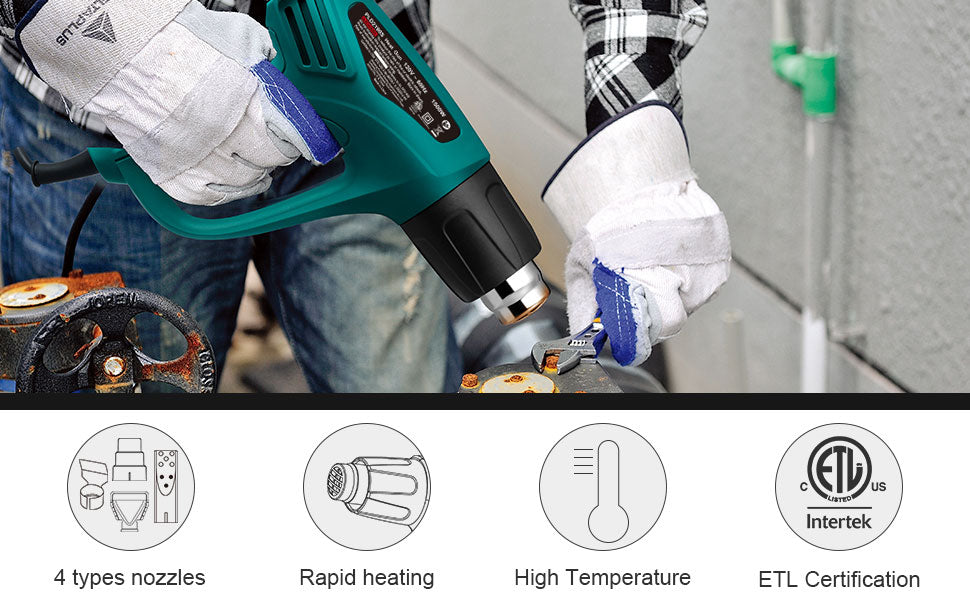 Gets the job done
Affordable, get the job done.
Decent heat gun
The heat gun works fine and comes with a few different attachments. The build quality is a little questionable and you can see in my pictures how the metal heating portion is not centered in the plastic.Obviously this is nowhere near the quality of higher end heat guns but you get a decent little heat gun for the price.I'll update the review in the future if the gun fails.
Just what I was looking for
I bought this to use for heat shrink tubing. I intend to use it for many things. So far it works flawlessly,and seems to be well worth the price.
Hot and Ready
It heats up to the surface of the sun immediately. It comes with a small number of attachments and they do work, they're not just added to the box. If you need more precise heating then it's in the box. You need to bend, amend, or melt plastic, pvc, resin, etc, then this is the heat gun for you.
Works great!
It is a great product for DIY stuff! Priced a lot cheaper than others and works great!