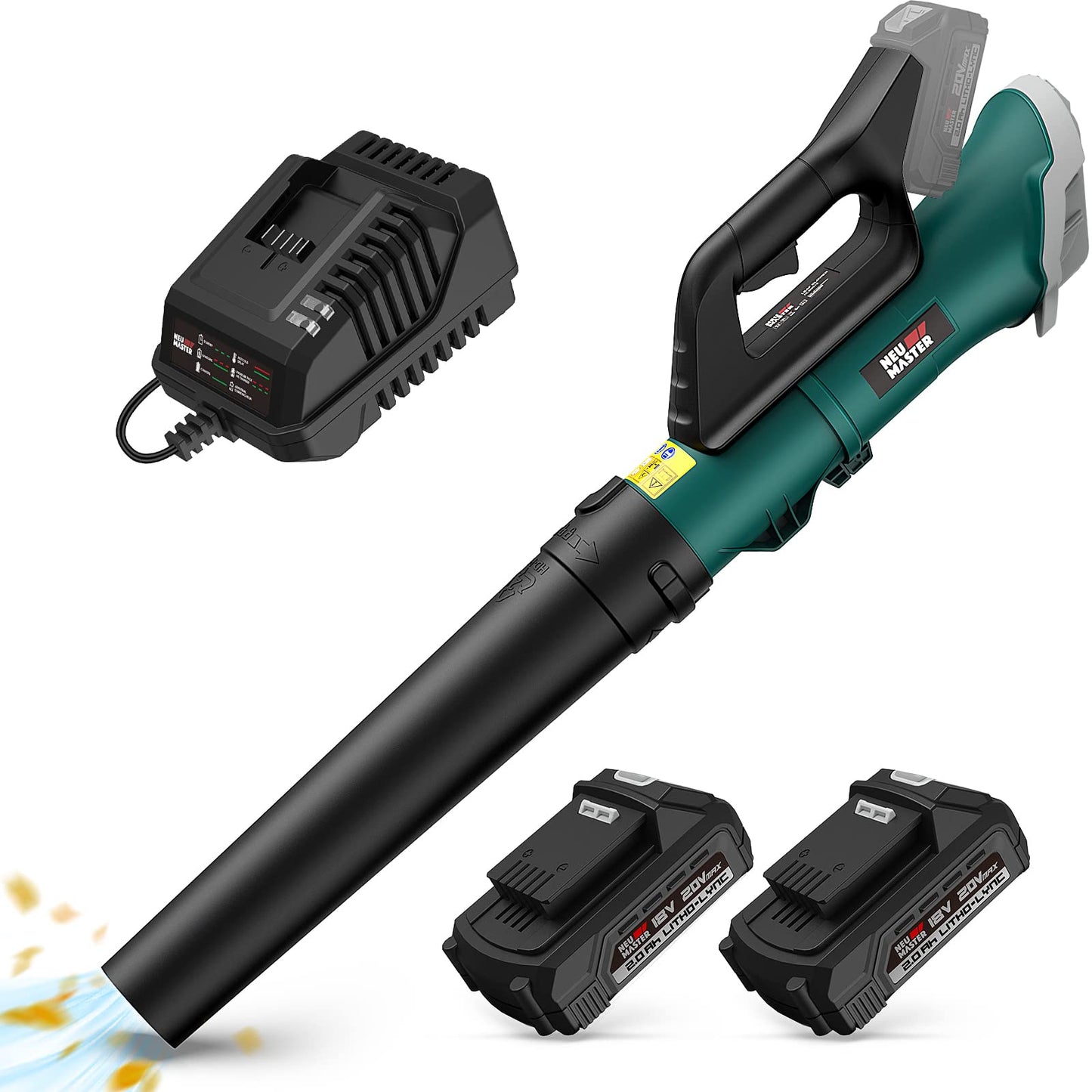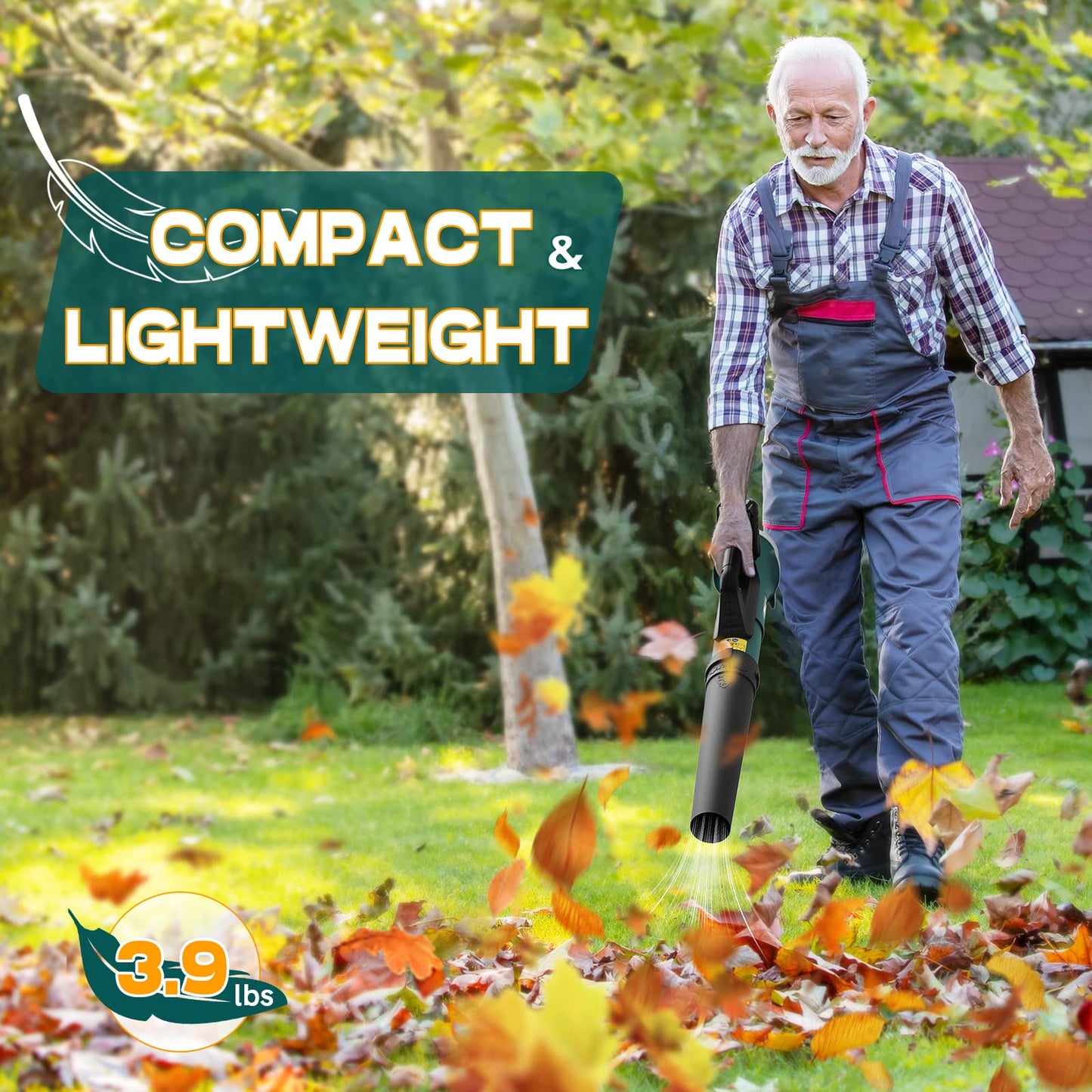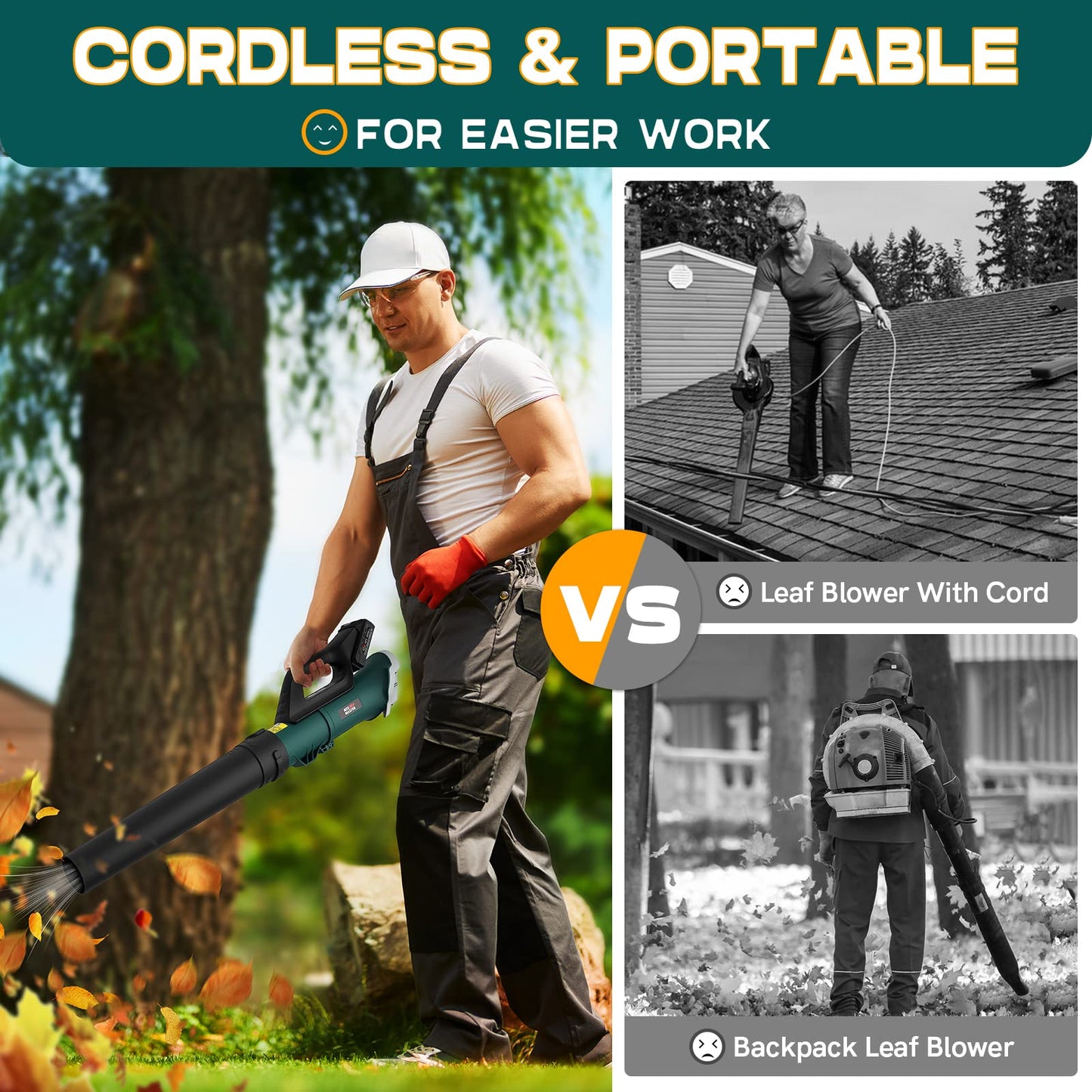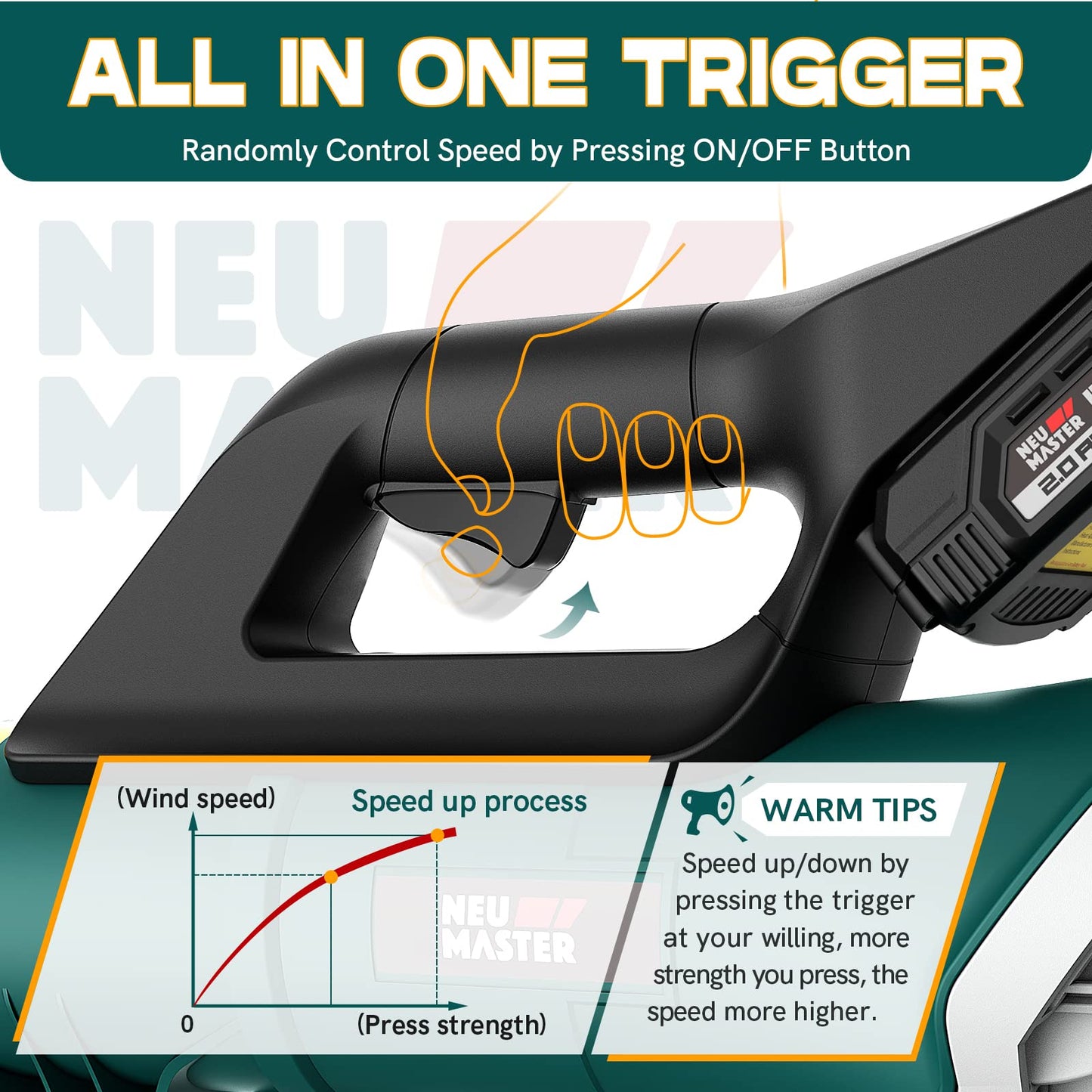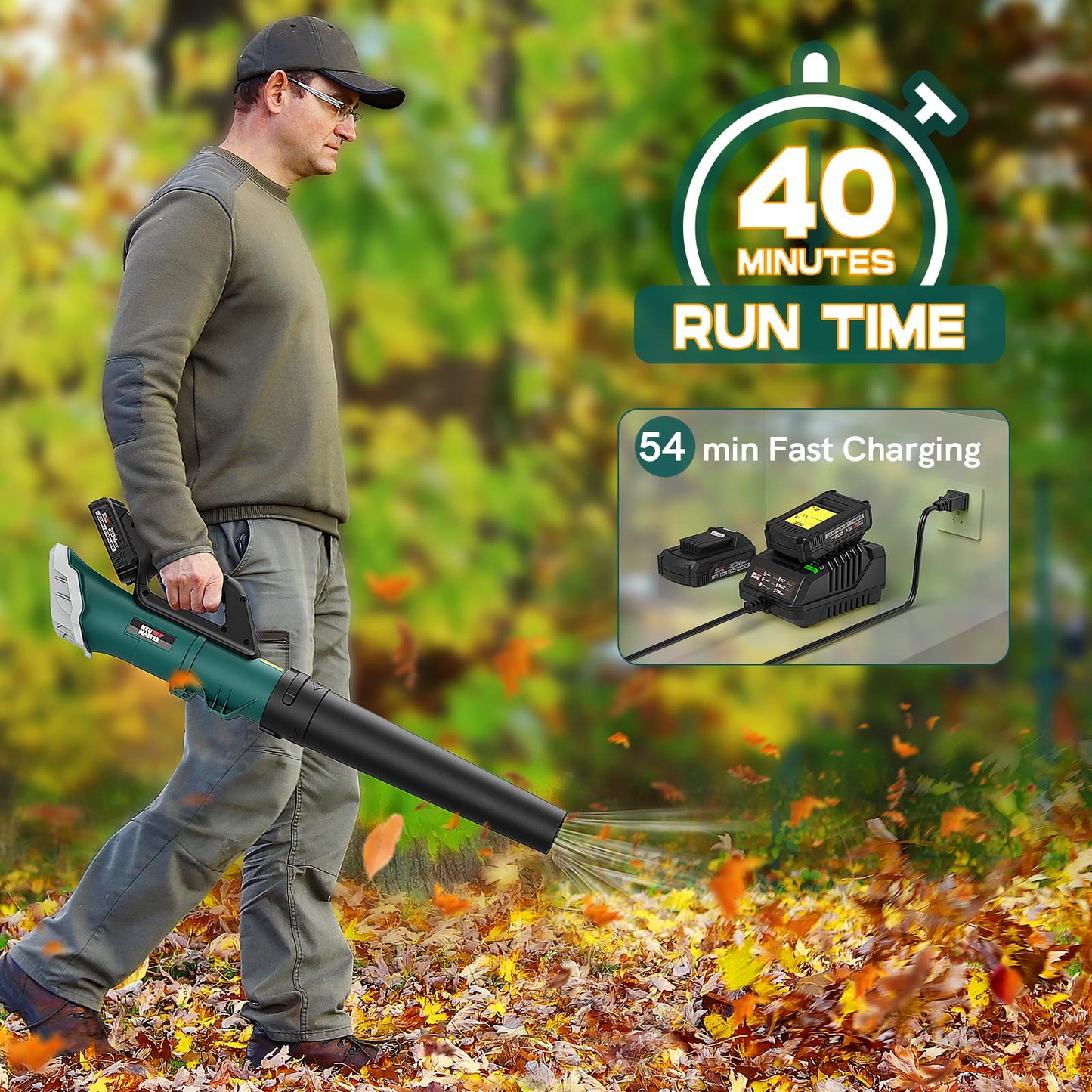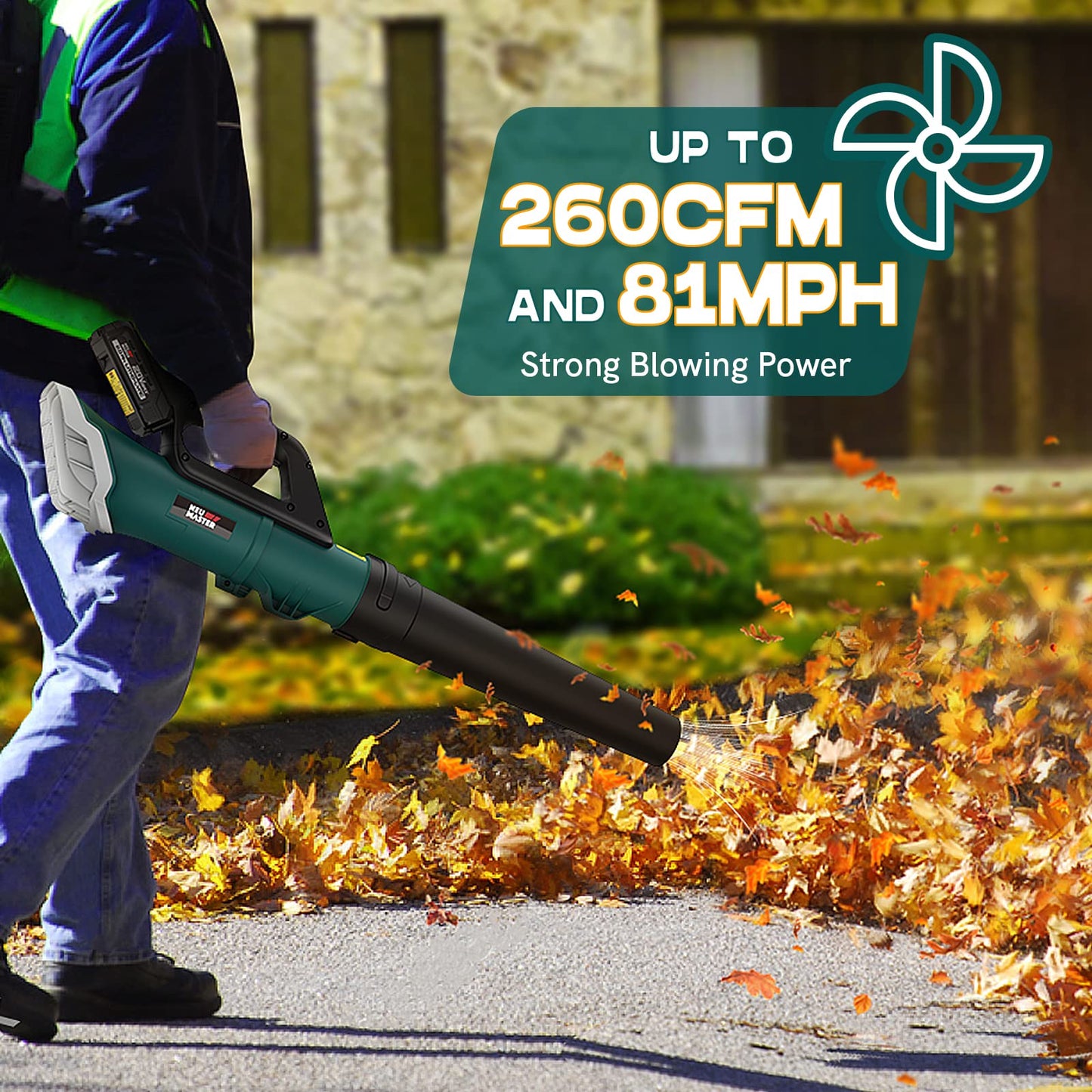 👩‍💼【After-Sale Service】 Enjoy peace of mind with our 12-Month Warranty & 24/7 customer service. We offer a 30-Day Return & Replace Policy to prioritize your satisfaction! 😊
🌬️【Effortless Leaf Blowing】Experience ease with our lightweight, 3.4 lbs handheld blower. Quick assembly, intuitive controls, suitable for all ages and genders. Elevate your home maintenance with NEU MASTER! 🏡✨
⚡️【Powerhouse Performance】Equipped with a high-performance copper motor, our blower reaches 260CFM and 81MPH. Tackle heavy-duty lawn and backyard tasks efficiently. Enjoy extended product life with NEU MASTER! 🌳🔨
🔋【Long-lasting Battery】Powered by two 20V 2.0Ah batteries, enjoy up to 40 mins of continuous blowing. Fast charging in under an hour. No cords, no restrictions. Experience freedom with NEU MASTER! 🔌🍃
🎯【Simple Operation】No fuss, no frills. Snap on the tube, insert the battery, and trigger up. Restore your yard's beauty effortlessly. Keep your home, garden, and car spick and span with NEU MASTER! 🚗🏠
🛠️【Complete Kit】Get everything you need for a tidy space! The package includes the bare tool, blow tube, two 2.0Ah batteries, fast charger, and user manual. Ideal for garage, patio, porch, and more. Enjoy a hassle-free life with NEU MASTER! 🧹🔧
Powerful Motor

Equipped with higher performance motor can increase leaf blower machine work efficiency and provides strong wind for house cleaning. It's air speed can reach up to 260CFM.

Honeycomb Grid Heat Dissipation

Honeycomb Grid design fast heat dissipation convection heat dissipation, ensures strength and high intake efficiency, prevent motor overheating

Minimalist Streamlined Handle

Unique design streamlined handle make it easy to grip the handle and operate with one hand, friendly to women and seniors. only need squeeze/release the trigger to controls all of the operation.
This Cordless leaf blower can be assembled less than 1 min, all parts are clear at a glance; All functions are controlled by trigger, you can get started when you receive it. Applied to both men and women, young and old. It's portable and convenient for outside like cleaning up leaves, flower, debris, dust, grass, snow......
Included Components:
1 x Leaf blower body
1 x Blow tube
2 x Lithium-ion battery
1 x Charger
1 x User manual
Light leaf blower
This leaf blower is nice and light.It's not too powerful, but it's loud, and is more fun than raking.
Great Blower
This thing packs a powerful punch. Lightweight. Durable. Easy to snap together. Battery holds charge well. Love not having a cord following me around. Love not pouring gasoline into something. Game changer. Makes a good gift. Great blower!
Sturdy
I loved that this leaf blower is sturdy but light weight. It does exactly what suppose to do. I really needed this leaf blower my leaves are out of control in my yard so this came at the right time. So easy to assemble and use just charge it once you receive it than your good to go. Makes my life easier. Great value paid twice as much at well none store and did not work as well.
Comes with two batteries!
This leaf blower comes packaged well and is very easy to assemble. I charged the two batteries and put the blower together. It is also very easy to use and lightweight, as well. I love that it comes with two batteries. The charger is probably the best charger I've ever seen; it clearly explains what the lights are for as far as charging the batteries.This is not the most powerful blower I've ever used, but it is good for small jobs like clearing the deck and porch and sidewalks.