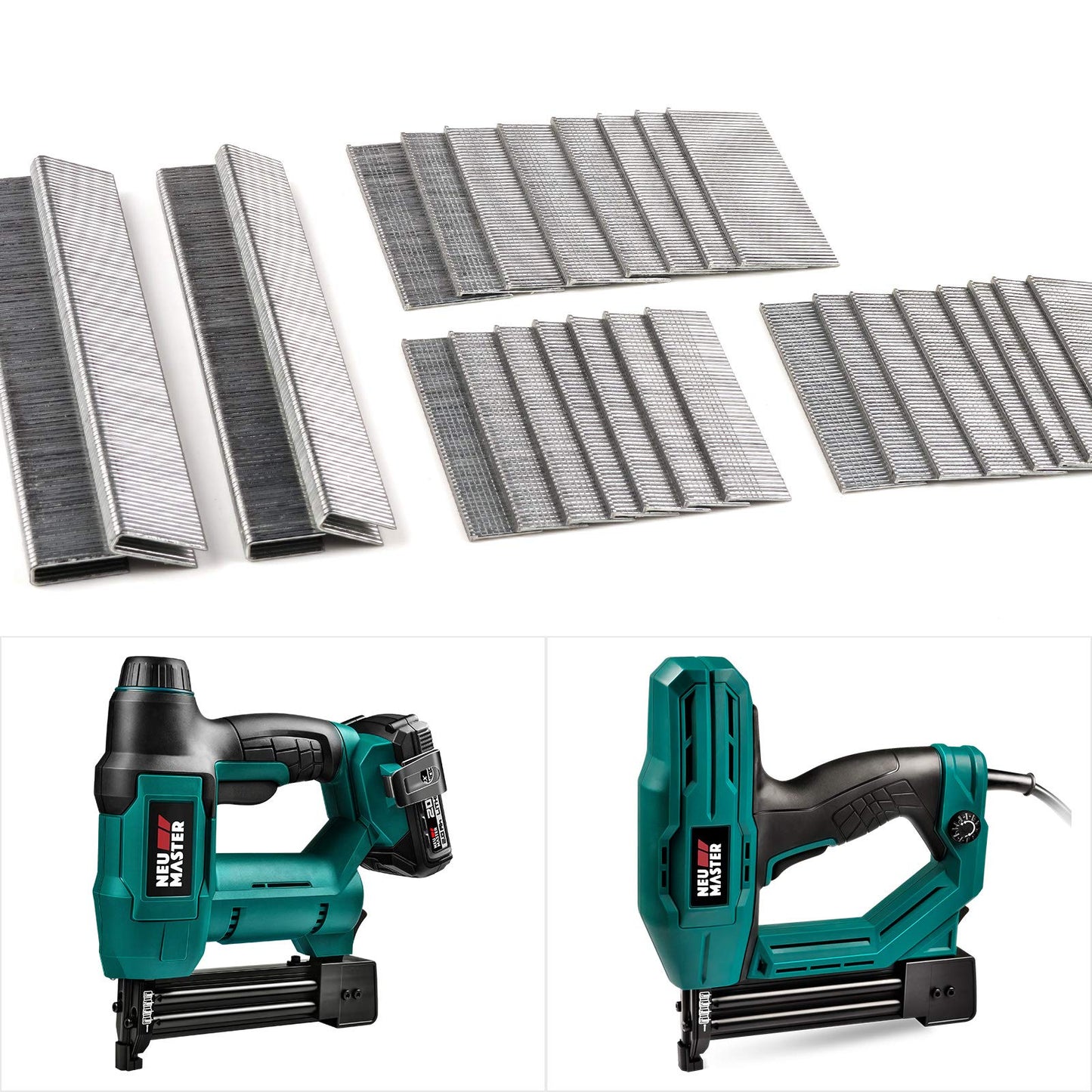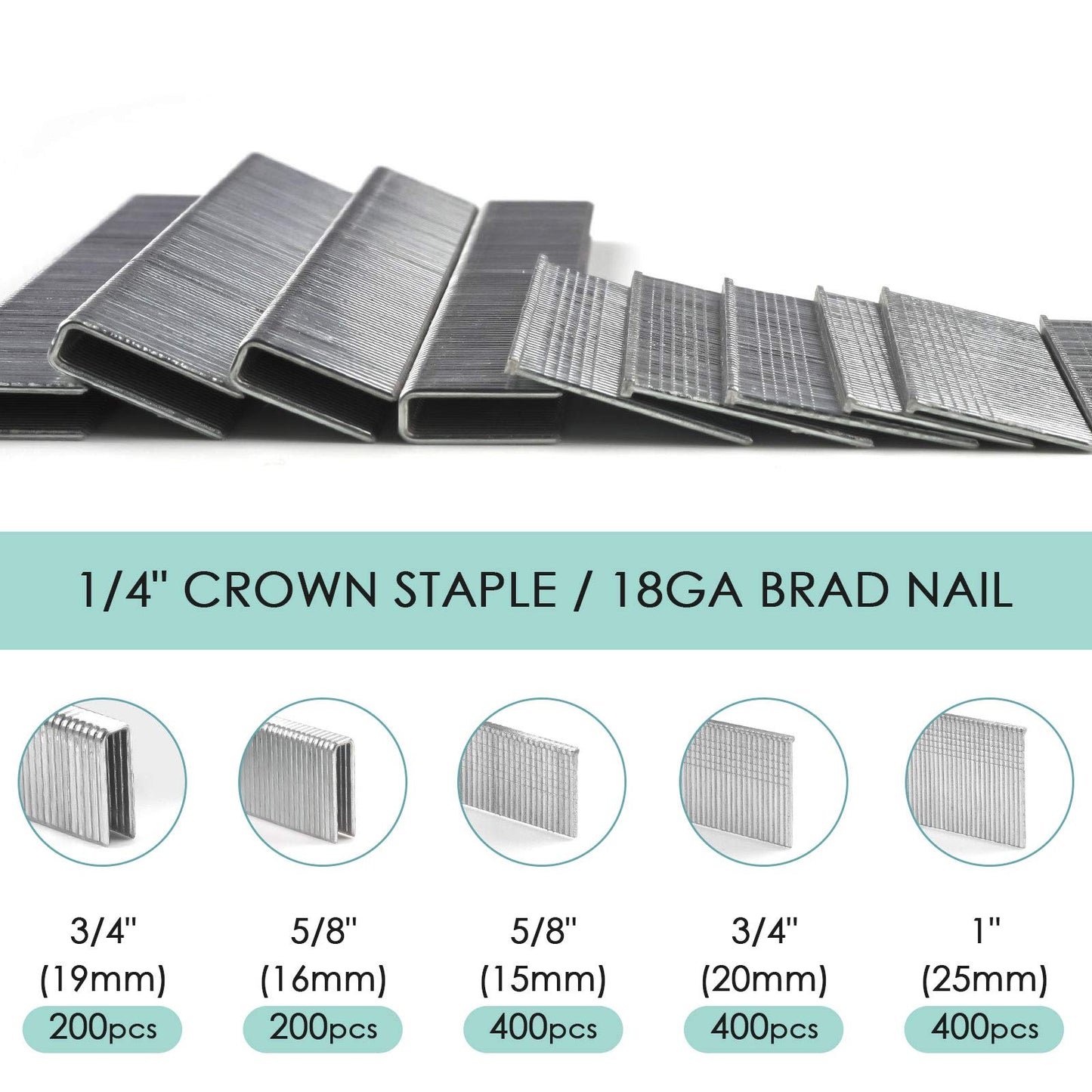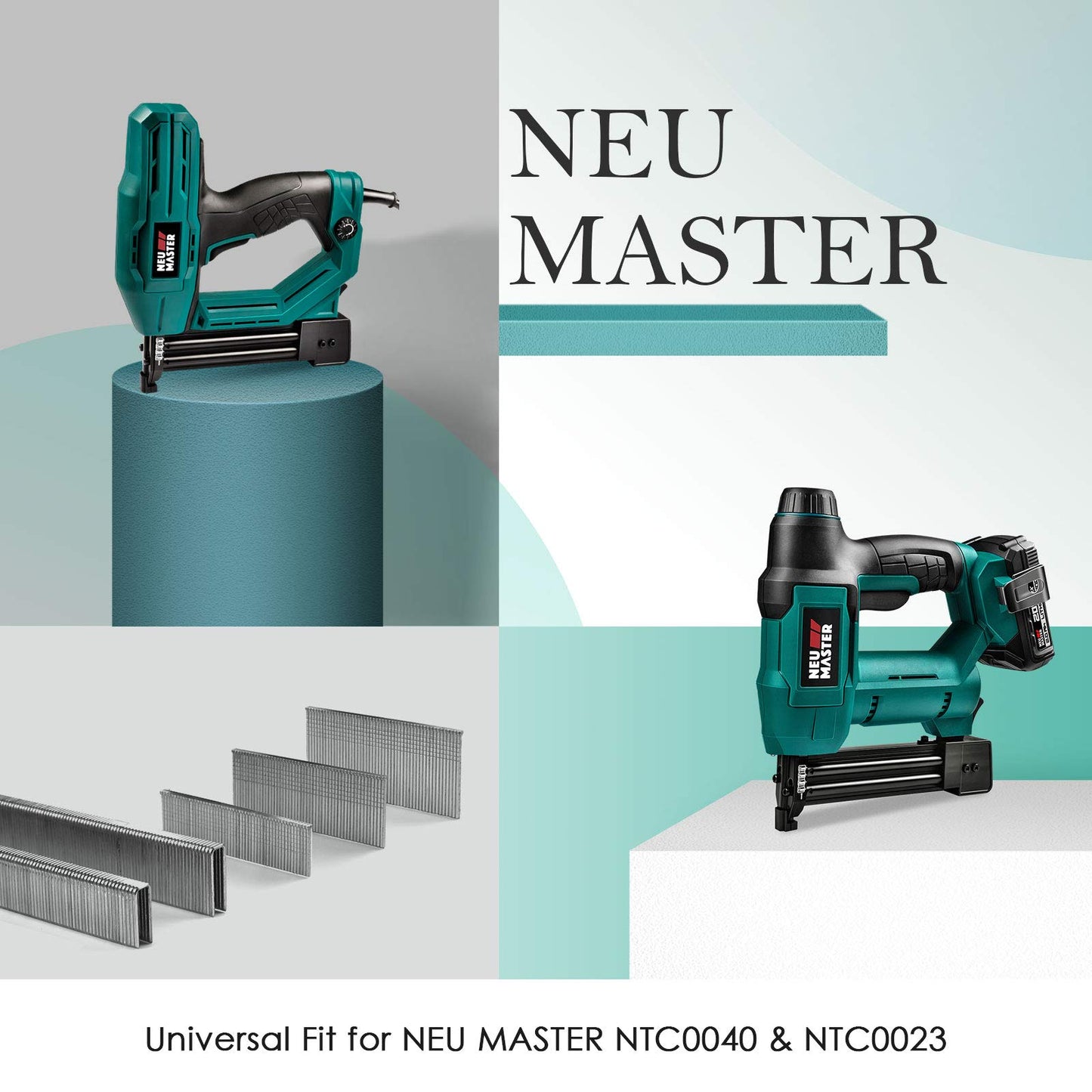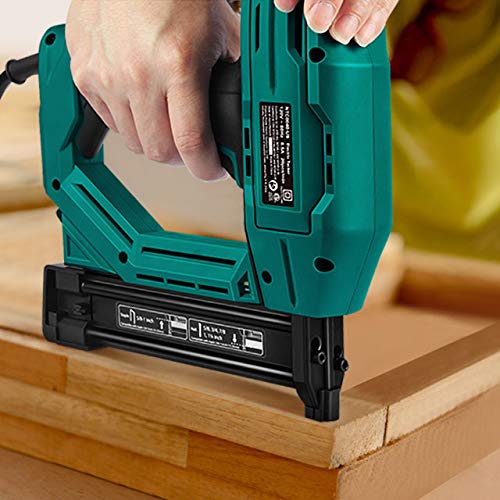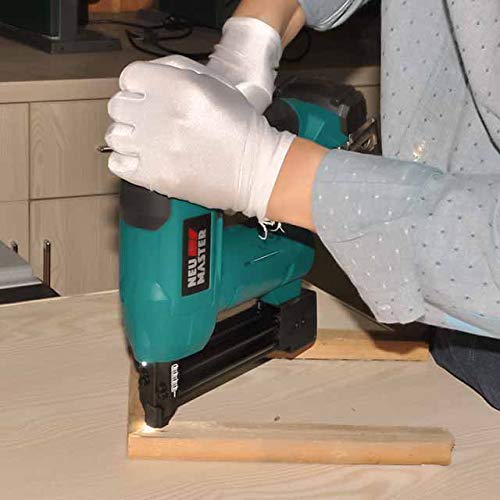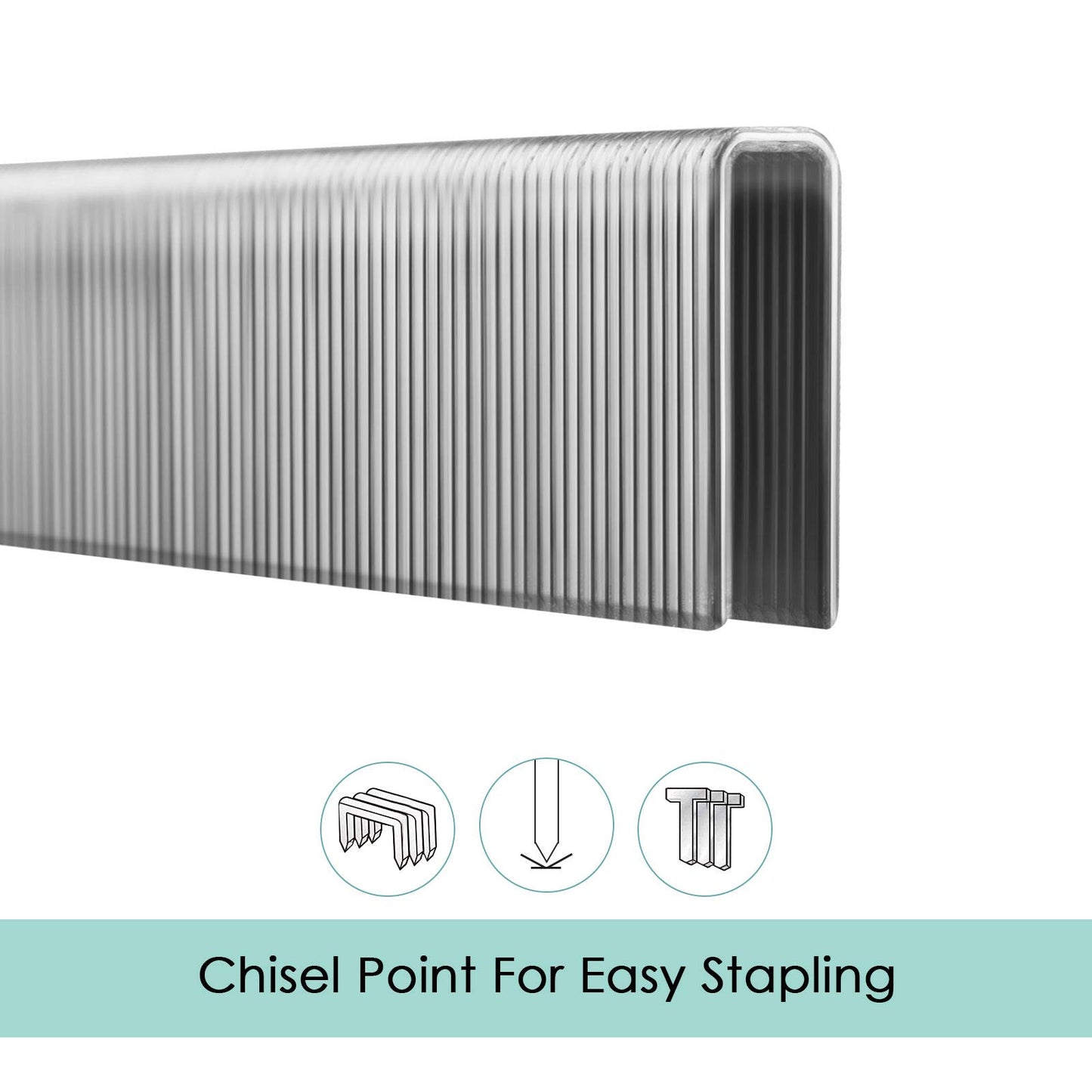 👩‍💼【After-Sale Service】 Enjoy peace of mind with our 12-Month Warranty & 24/7 customer service. We offer a 30-Day Return & Replace Policy to prioritize your satisfaction! 😊
🔧【Universal Compatibility】Designed to fit perfectly into electric staplers that accept 3/4", 5/8" Narrow Crown staples, and 5/8", 3/4", 1" brad nails. Ideal for NEU MASTER NTC0040 & NTC0023, NBV5040 brad nailer.
🎁【Comprehensive Set】Includes 1600 heavy-duty fasteners in 5 sizes: 1/4" Crown staple 3/4" & 5/8" (200pcs each), and 18GA brad nail 5/8", 3/4" & 1" (400pcs each). Covering diverse fastening requirements.
🛡️【Premium Quality】Crafted from top-grade zinc-plated steel, these brad nails & staples boast remarkable durability and rust-resistance. Ultimate tensile strength (UTS) up to 135,000 PSI.
✒️【Precision Chisel Point】Experience fewer jams and buckles with sharp chisel points. Achieve flawless penetration and precision stapling for seamless performance.
🏠【Versatile Applications】Perfect for home & DIY projects. From upholstery, crafting, and carpeting to fabric, insulation, and repair tasks, these fasteners shine. Elevate your projects with reliability and ease.
What is in the box
1600-count heavy duty fasteners in 5 different sizes.

Includes: 1/4" Crown staple 3/4" & 5/8" 200pcs each, and 18GA brad nail 5/8", 3/4" & 1" 400pcs each, which will meet most of your fastening needs.
Excelente herramienta
Fácil de usar y con muy buen poder con los clavos y grampas
They do the job!
Good quality, just as described, great value. Highly recommended!
tool
This is what I needed. Thanks for the prompted service. Will recommend this too everyone.
Works for a woman
I needed one that wasn't too heavy and would fit in my hands and this one worked for me. So far no jams. My husband has tried it and had no complaints either. I only wish it took 2" nails. Iv bought mine mainly to do artsy stuff and for building things for the garden and doing edging in our fifth wheel.