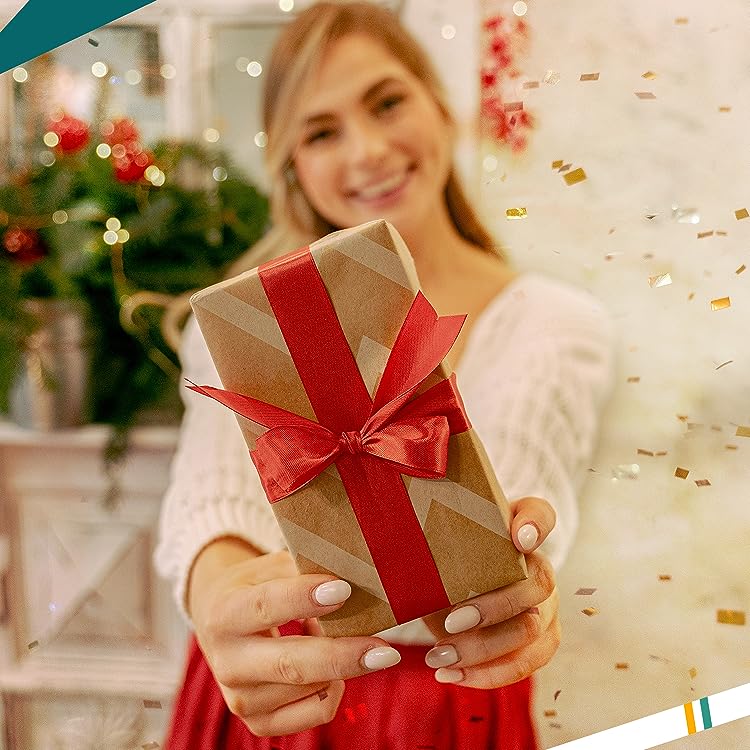 Best Gifts for DIYers Under $50 & $120
Hello, DIY enthusiasts and gift-givers alike! If you're on the lookout for impressive yet budget-friendly tools for your DIY projects or to surprise a crafty friend, you've come to the right place.
In this guide, we're exploring a range of excellent gifts for DIYers under $50 and $120. From versatile cordless screwdrivers to precision rotary tools, we've got you covered!
Cordless Screwdriver - $31.99
The NEU MASTER Cordless Screwdriver, priced at $31.99, is a versatile tool that every DIY enthusiast needs. With its 3-position pivoting handle and a magnetic bit holder, it offers flexibility for various tasks. The ergonomic grip ensures comfort during any task, from assembling furniture to tackling household projects. What sets it apart is its powerful performance, boasting 6+1 torque settings and a high-capacity rechargeable battery. Illuminate your workspace with dual LED lights and reach tight spaces effortlessly with the flexible extension shaft. This portable screwdriver kit includes various accessories and a storage case, making it a complete solution for DIY projects. Check it out here.
8V Cordless Rotary Tool - $49.99
If precision and versatility are what you seek, the NEU MASTER 8V Cordless Rotary Tool is a steal at $49.99. Its adjustable speed and precision, with 5 variable speeds ranging from 5,000 to 30,000 RPM, allow you to tailor your work to perfection. The high-capacity 8V 2.0Ah battery ensures extended usage on a single charge. With built-in LED lights indicating battery status and Type-C charging, you're always ready to go. Safety is paramount, and this rotary tool comes with an auto-locking protection function, preventing accidental stops. The soft rubber ergonomic design provides comfort during long hours of work, and the anti-slip handle ensures precise control. Whether you're indoors or outdoors, this compact and lightweight tool, at just 8.6" and 376g, is perfect for various tasks. Upgrade your projects with this thoughtful gift for DIY enthusiasts. Check it out here.
Paint Sprayer NSG0060 - $118.99
The NEU MASTER Paint Sprayer NSG0060, priced at $118.99, is a game-changer for household projects. It comes with three nozzles and offers cordless freedom with a 2.0-Ah battery. The 900ML paint container covers large areas quickly, making it perfect for decks, patios, fences, furniture, and cabinets. Its top cap design allows for convenient paint refilling, and the soft grip handle ensures a comfortable and non-slip grip. You can customize power settings, paint flow, and pattern sizes for advanced adjustability. This user-friendly assembly is also easy to clean. Say goodbye to the hassle of traditional paint jobs and embrace efficiency with this cordless paint sprayer. Check it out here.
Cordless Brad Nailer/Stapler NTC0023 - $119.99
The NEU MASTER Cordless Brad Nailer/Stapler NTC0023, priced at $119.99, is the ultimate tool for precise fastening. With this versatile cordless brad nailer stapler, you can say goodbye to cords and gas. It's powered by the NEU MASTER 20v MAX rechargeable Lithium-Ion battery, delivering up to 1100 shots per full charge. This 2-in-1 tool can drive 1/4'' crown staples from 5/8'' to 1'' and 18-gauge brad nails from 5/8'' to 1-1/4''. Achieve a flawless finish with the non-marring rubber nose and ergonomic handle for ease of use. Illuminate your work area with the built-in LED light and work efficiently. This tool is a must-have for carpentry, home improvement, and woodworking projects. Check it out here.
In conclusion, these DIY gifts under $50 and $120 offer a diverse range of options to suit different project needs and budgets. 
These tools are not only practical but also thoughtful gifts for DIY enthusiasts. So, don't hesitate to treat yourself or surprise a fellow DIYer with one of these fantastic tools. May your DIY adventures be filled with creativity and success!